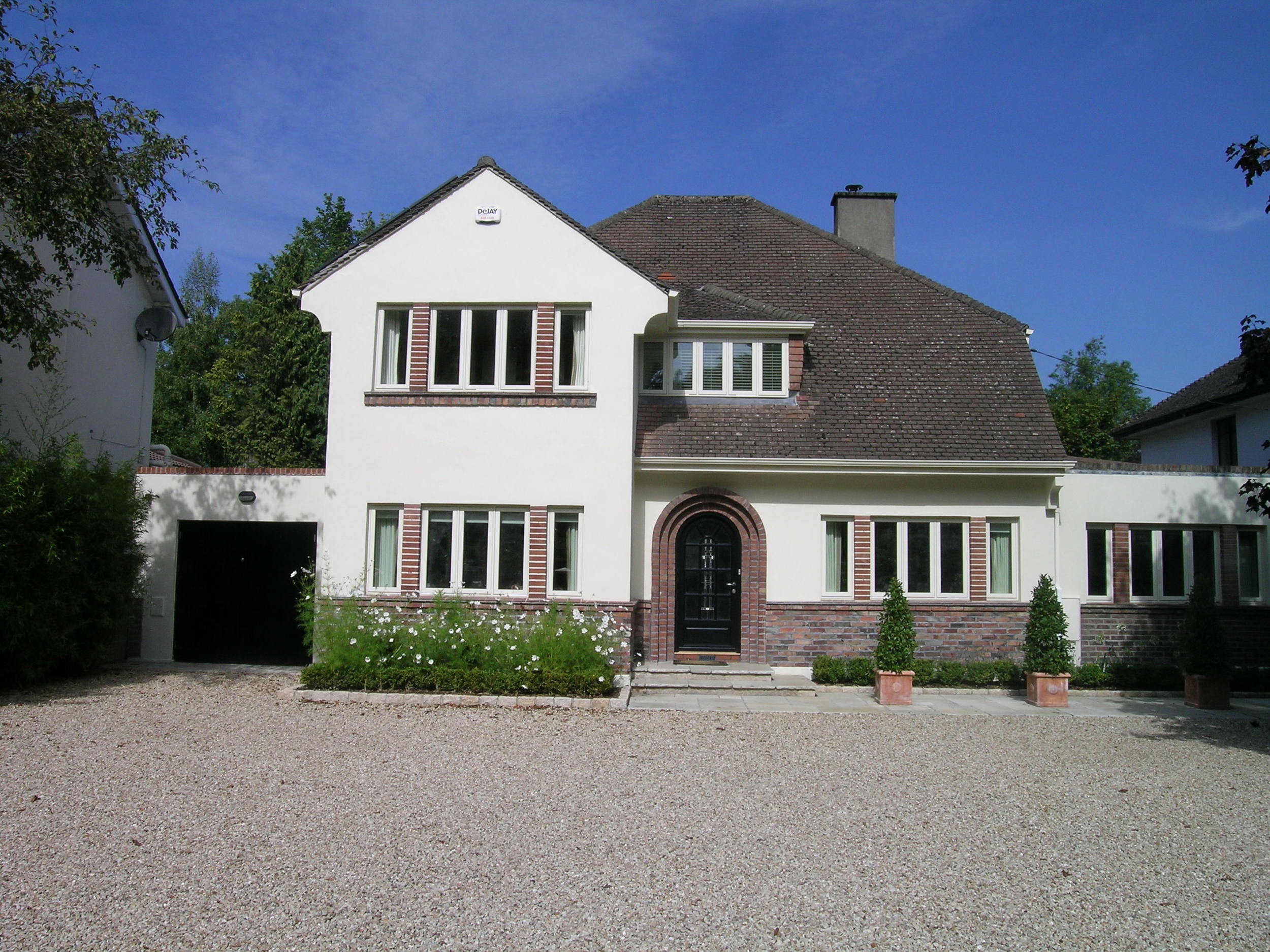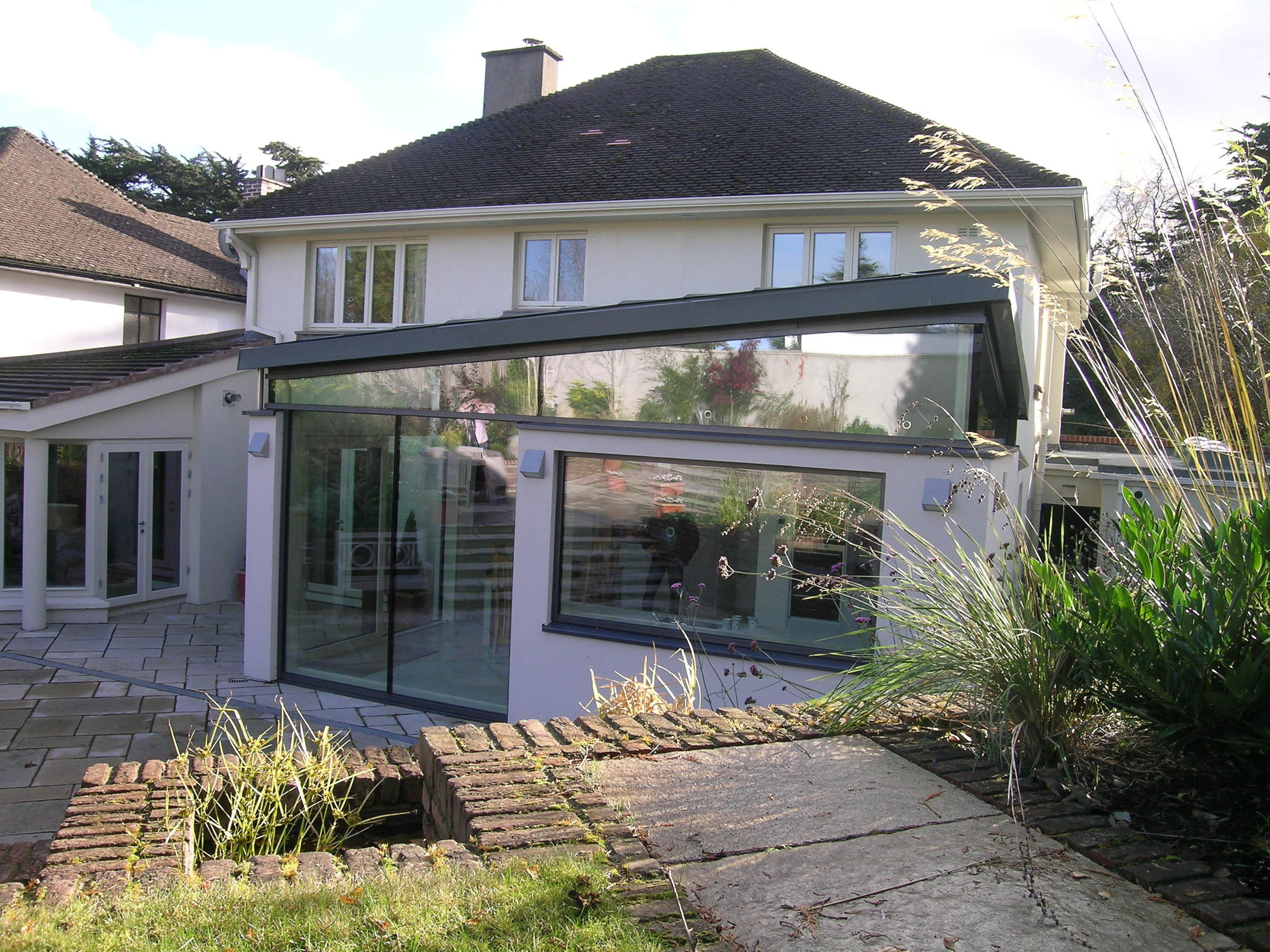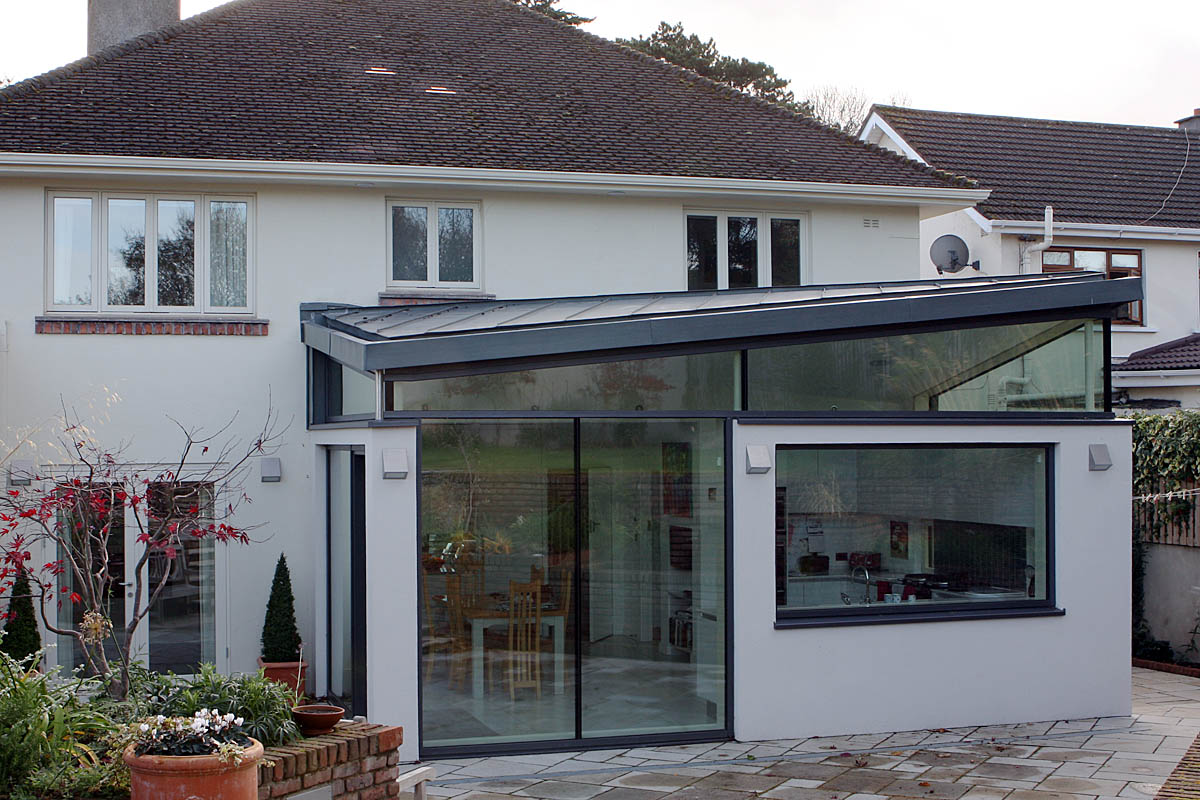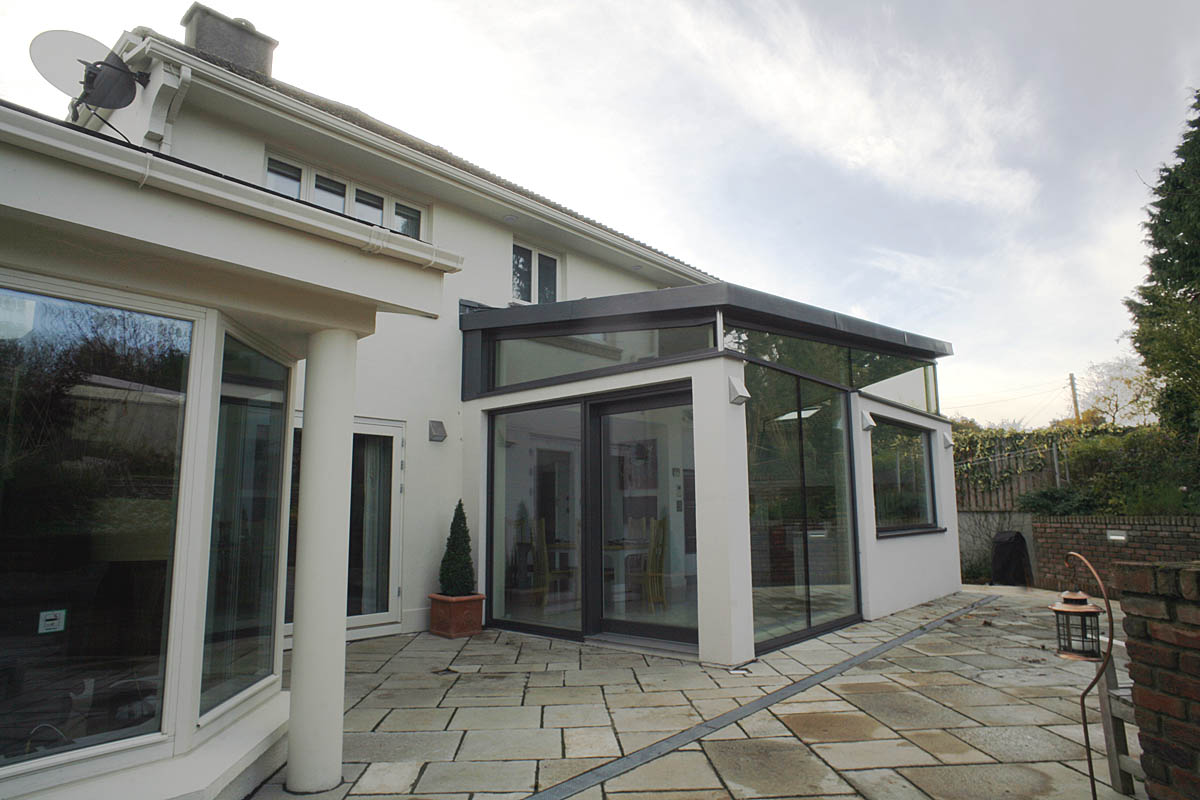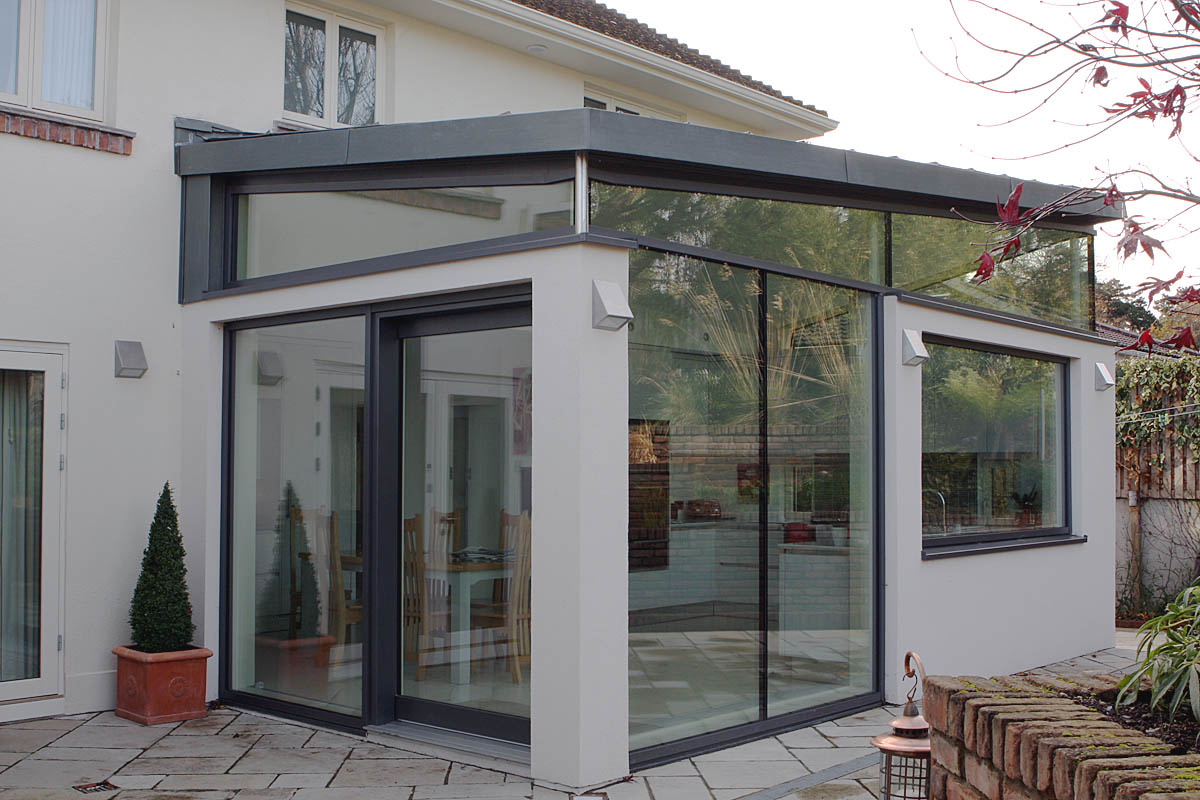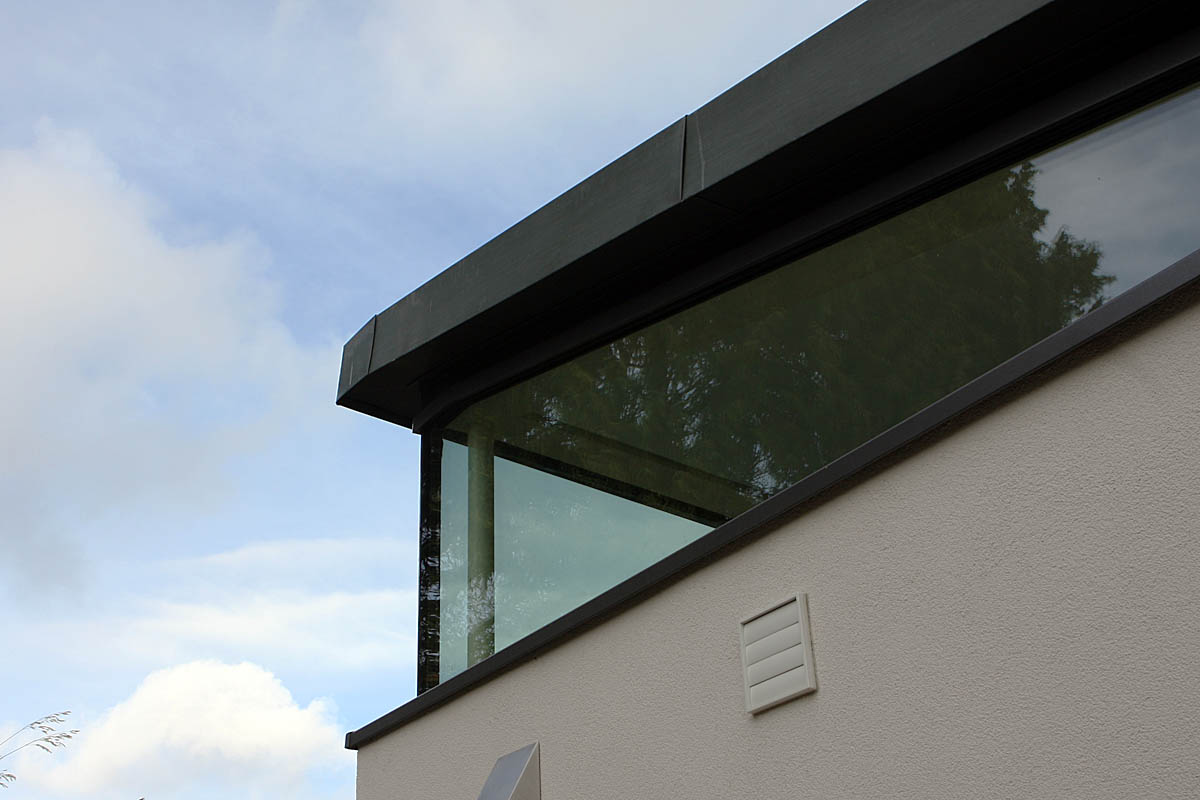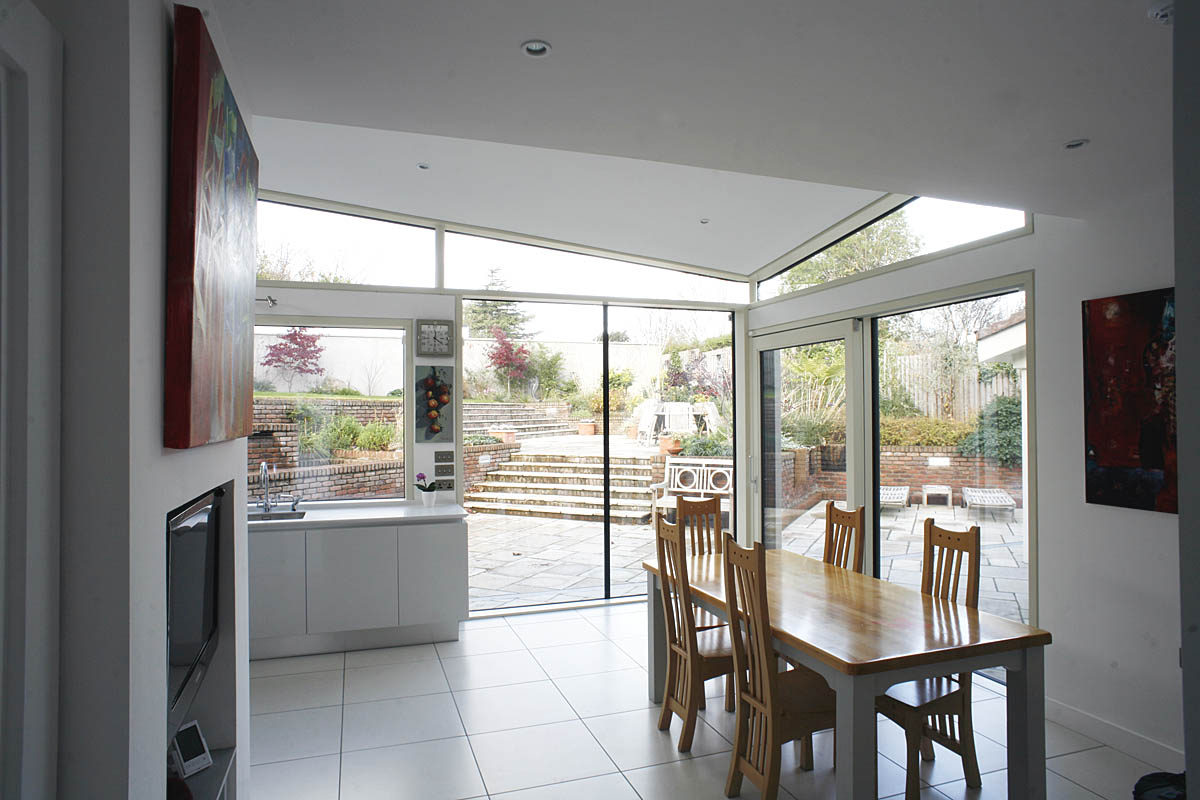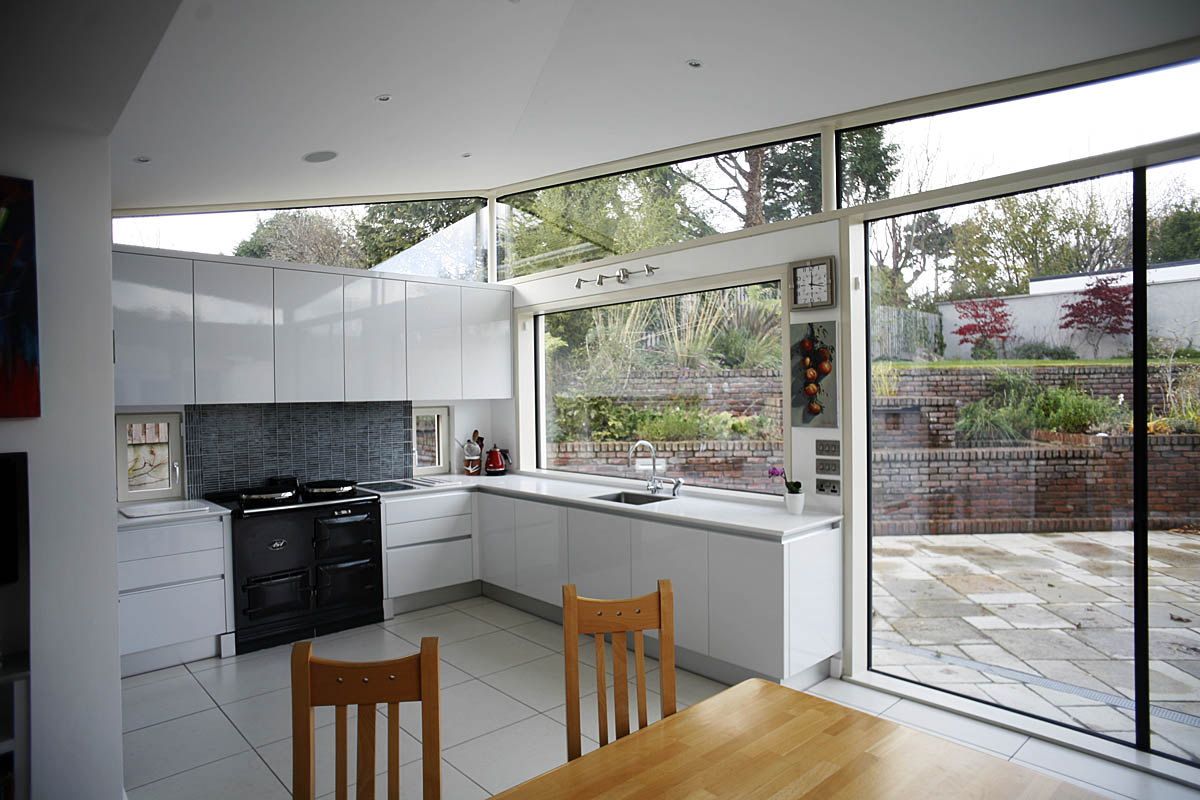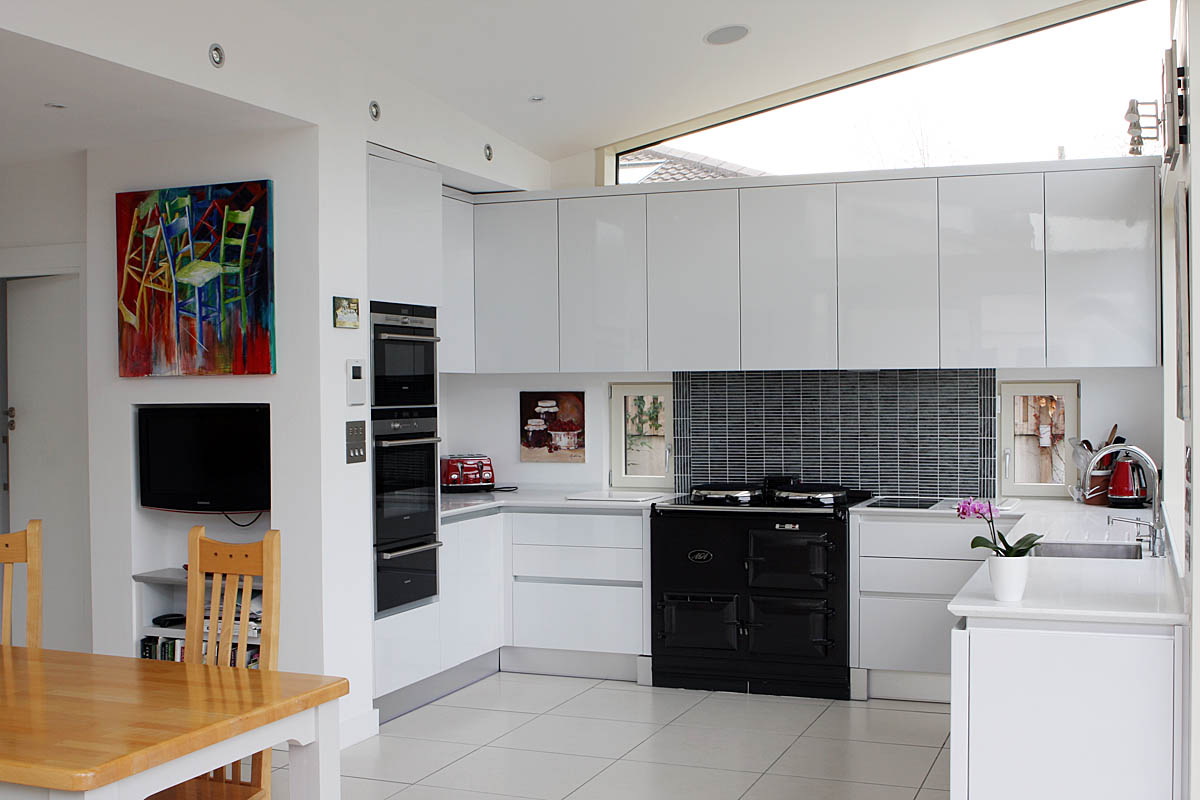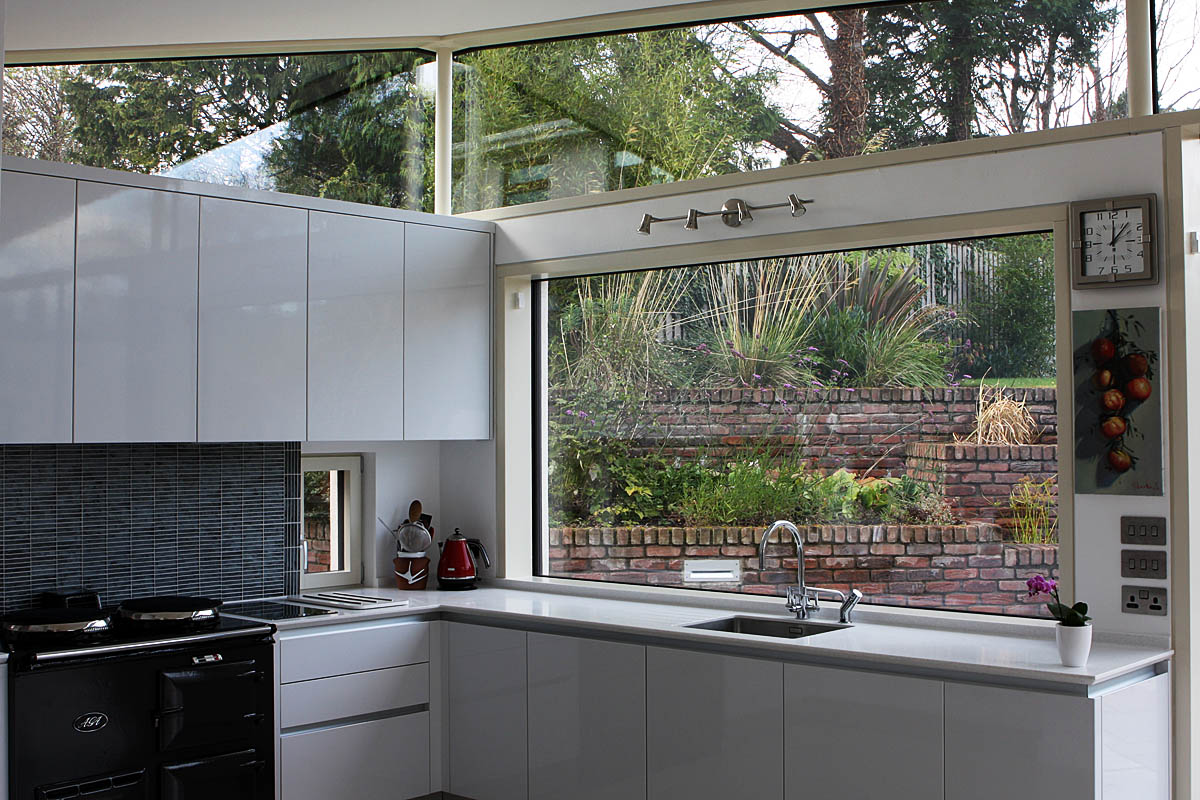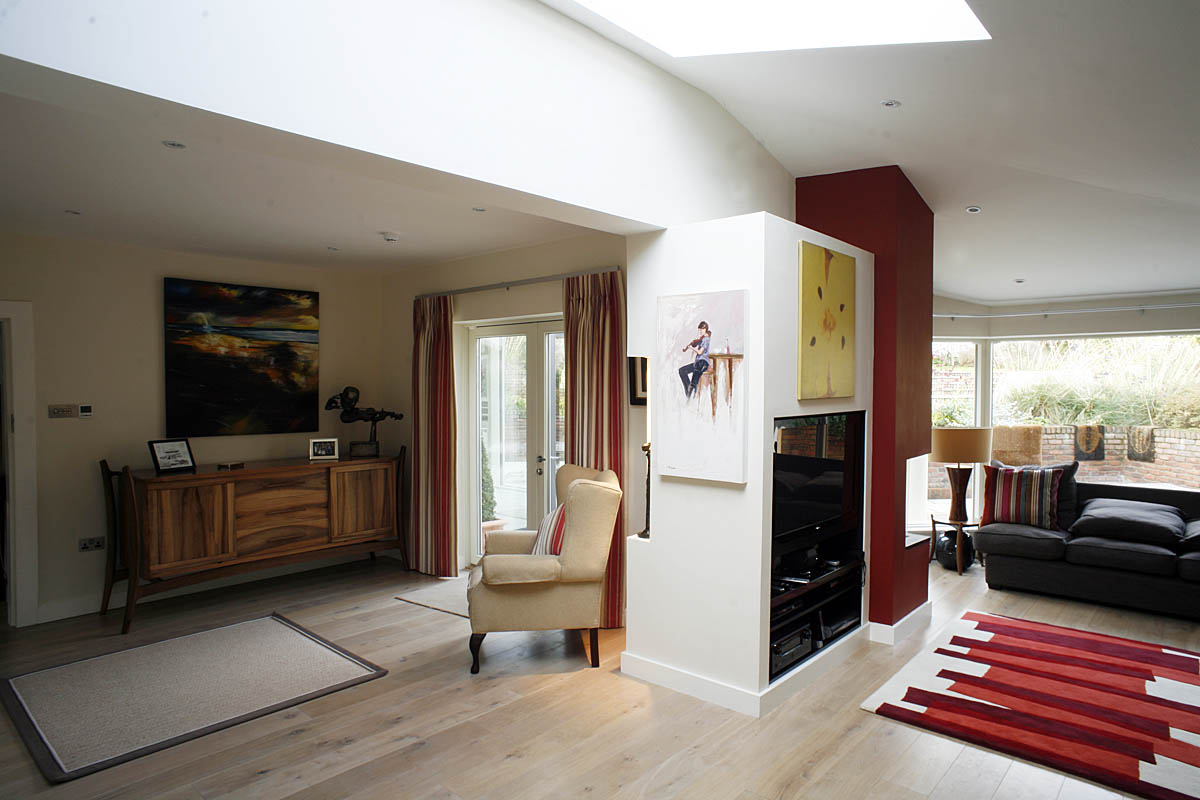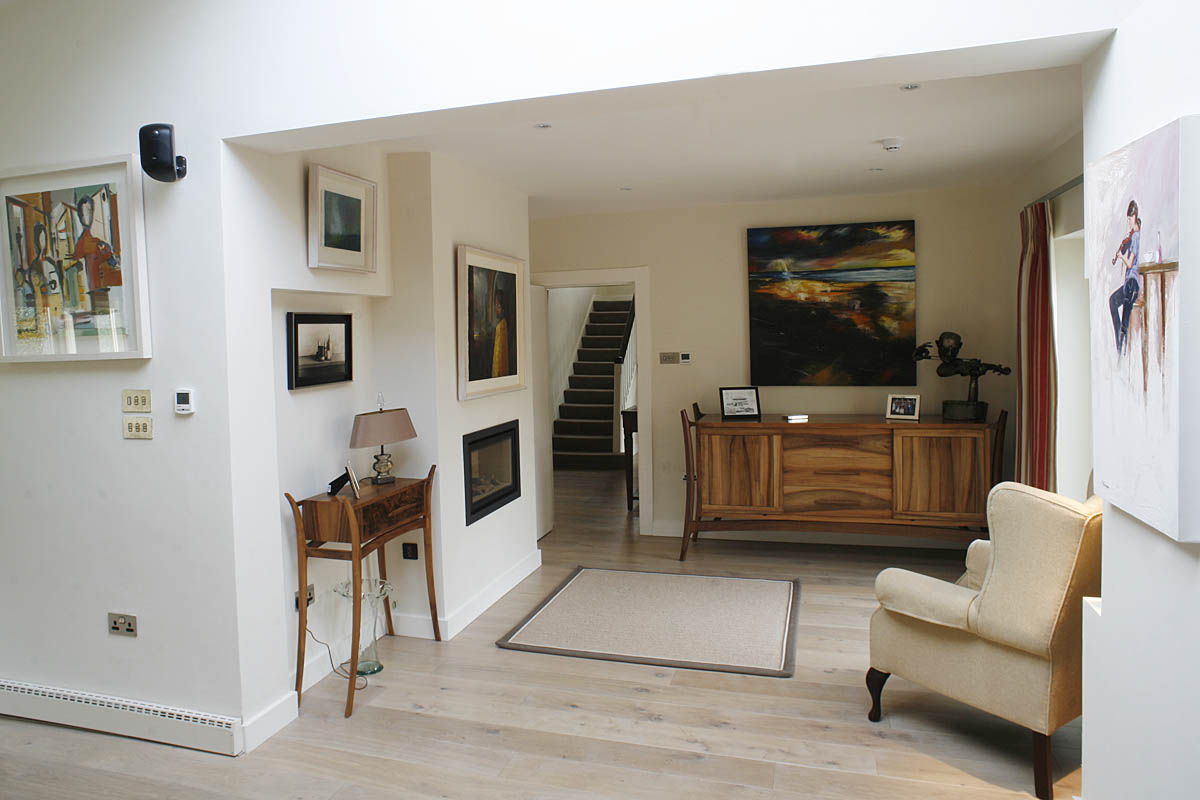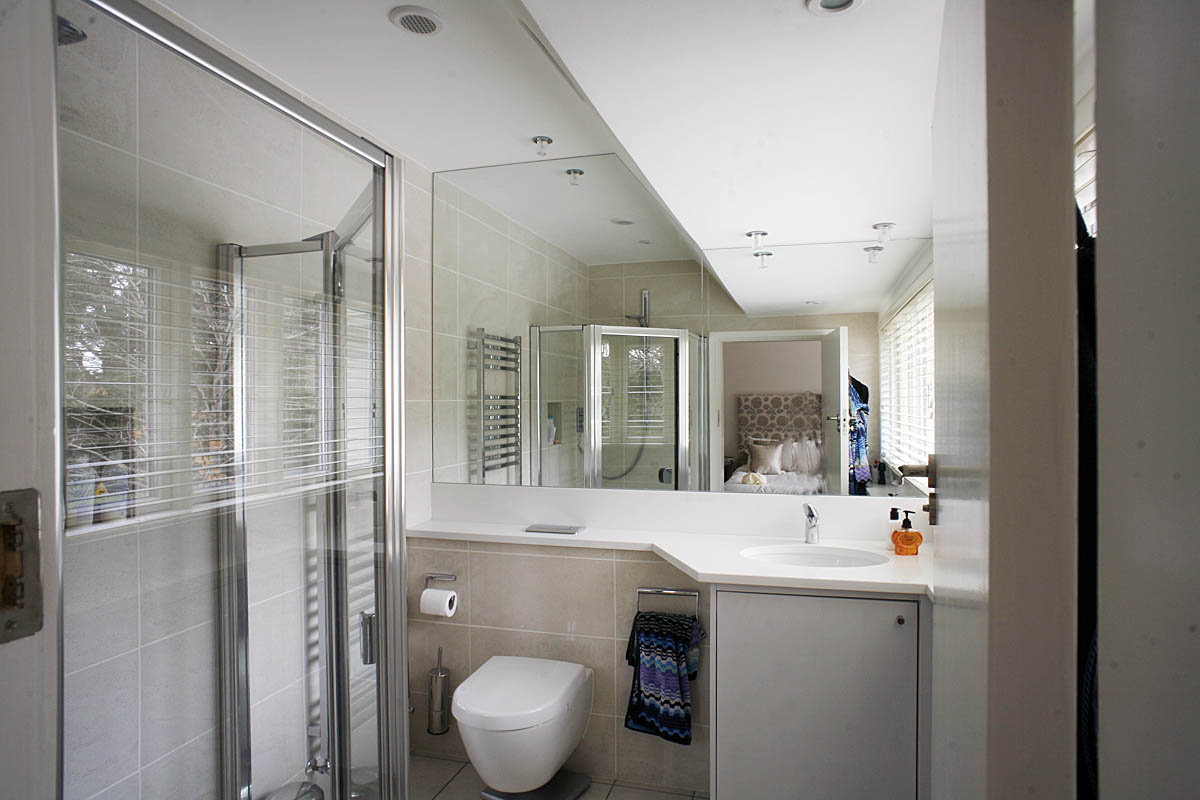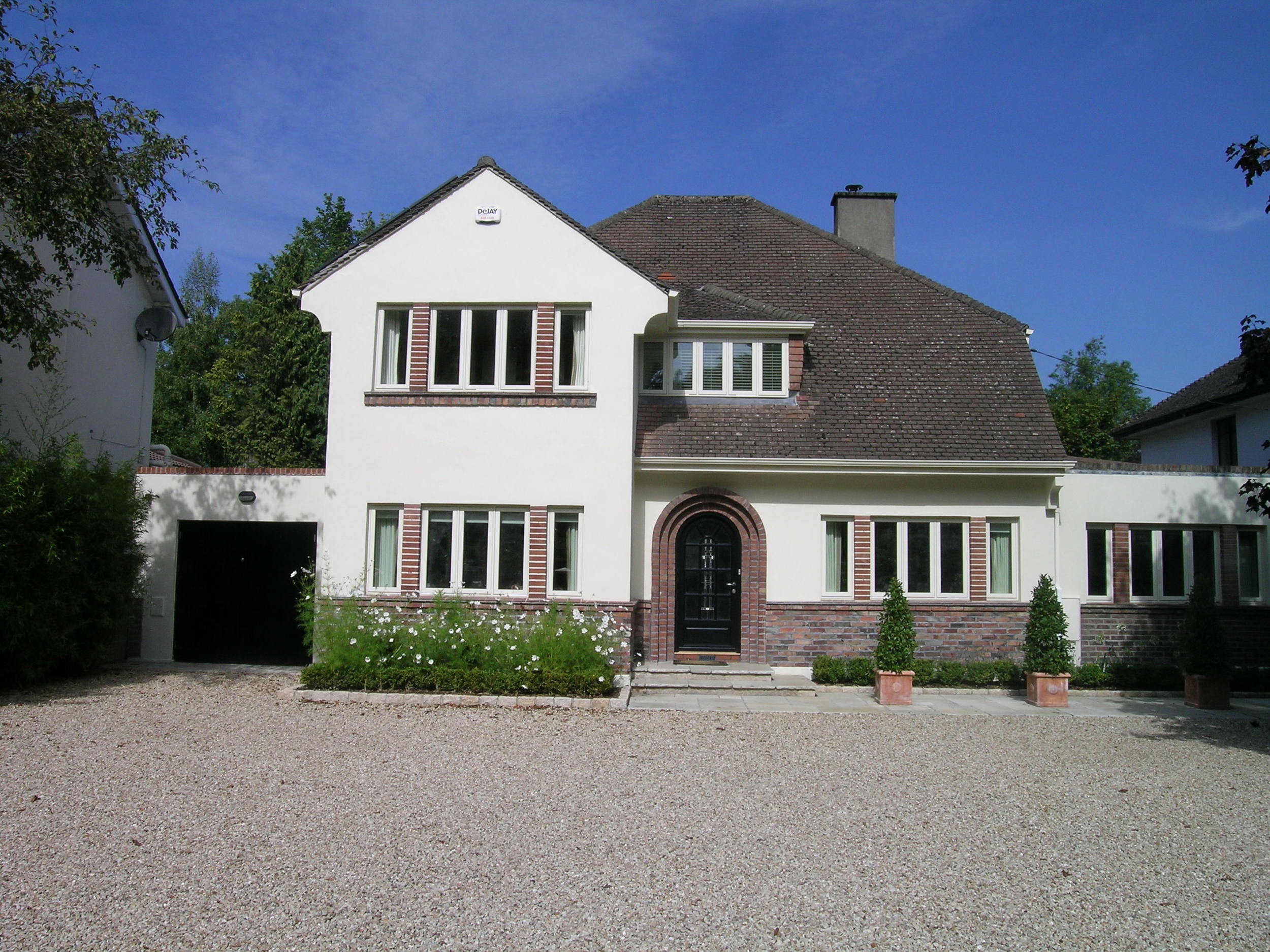 Front elevation
Complete renovation of detached family residence in Blackrock. All windows were replaced with triple glazing and a new rear kitchen extension was added.
Rear elevation
The property already had a living room side extension (on the left) and the rear garden, which rises steeply, was previously extensively landscaped. A new modern kitchen extension was required to react to the existing conditions of angles in the garden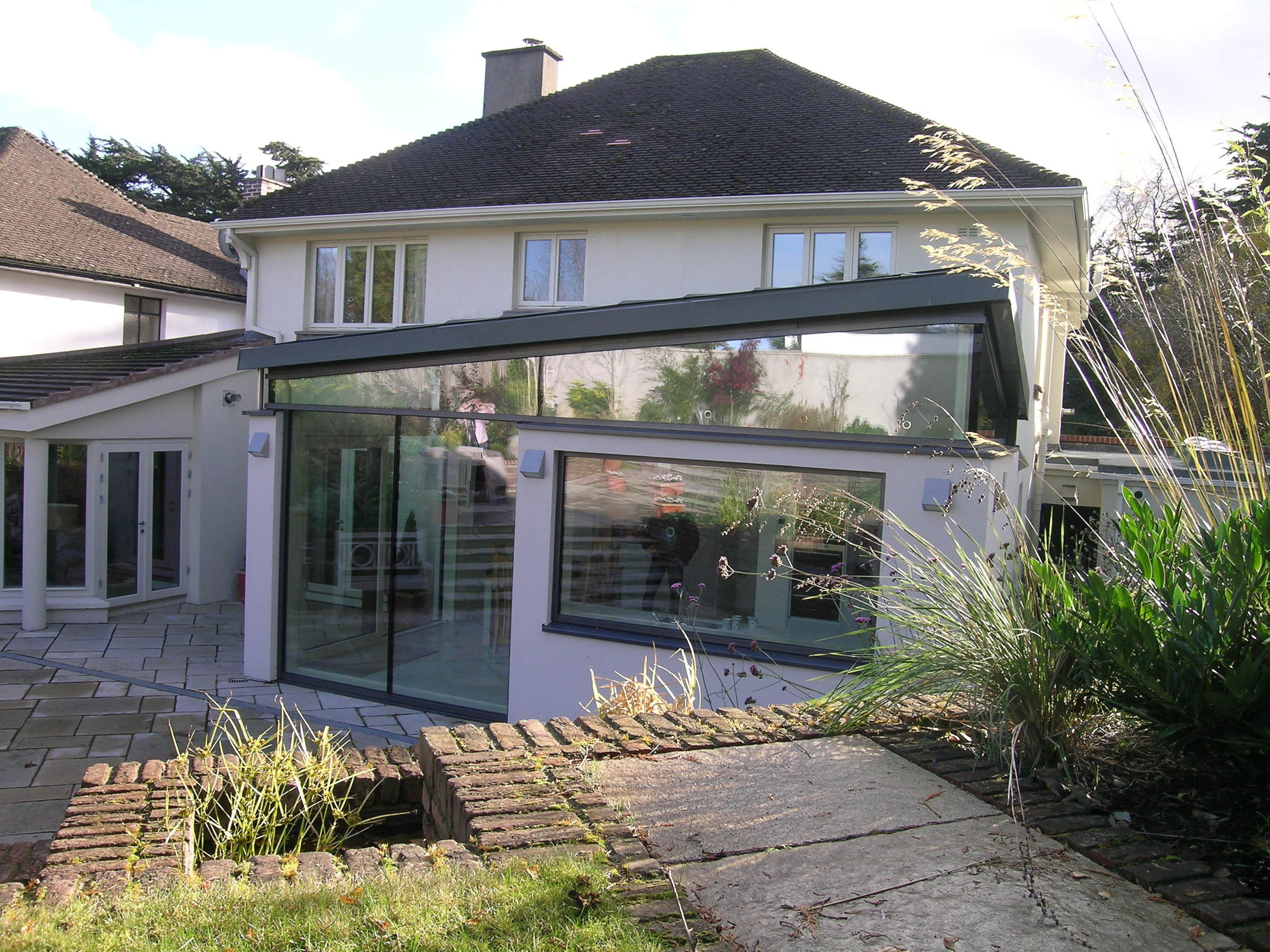 Kitchen extension
The roof of the extension "floats" over a rendered base, with high level glazing. The glazed angles provide an abundance of daylight in an otherwise north facing extension.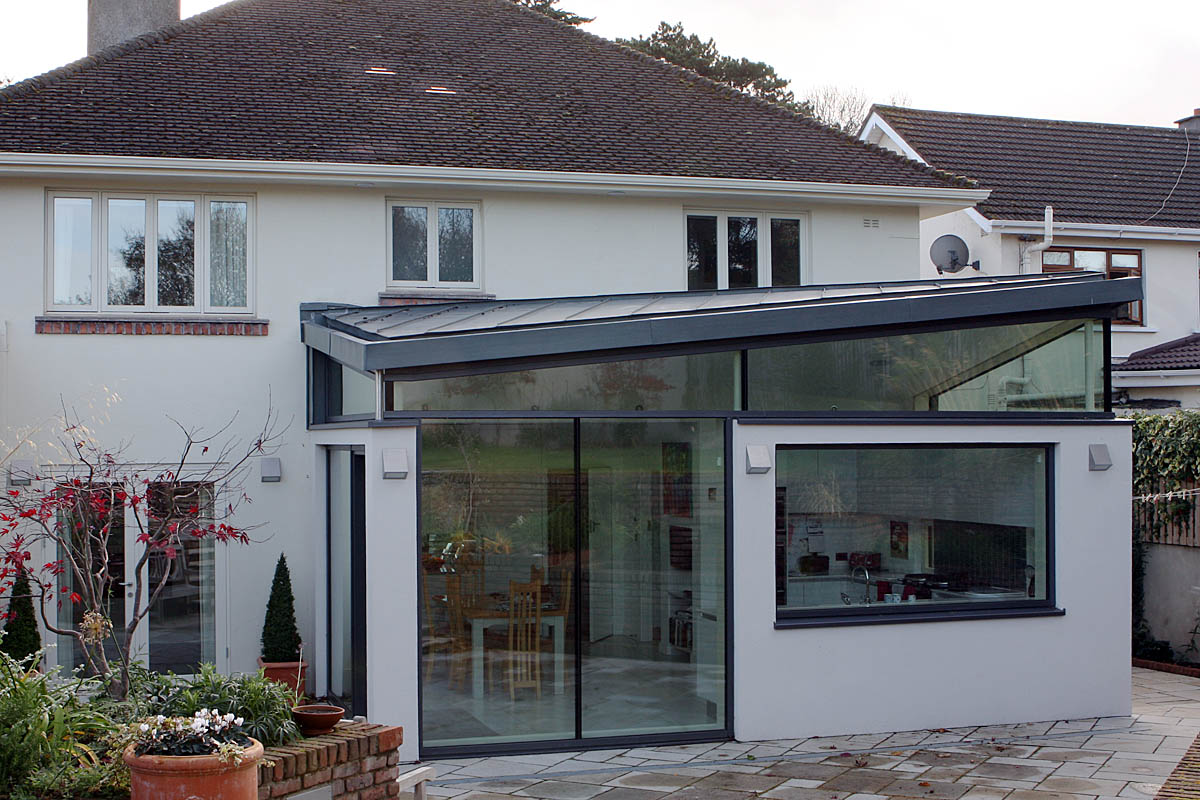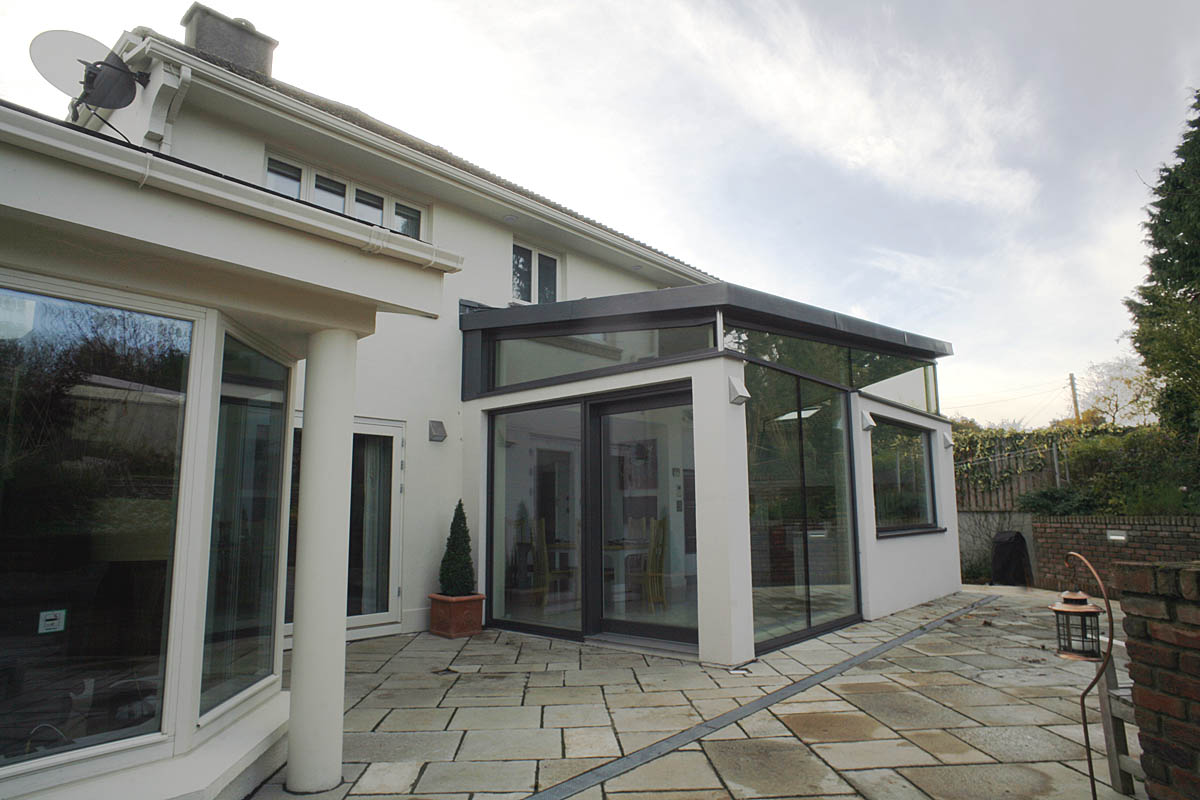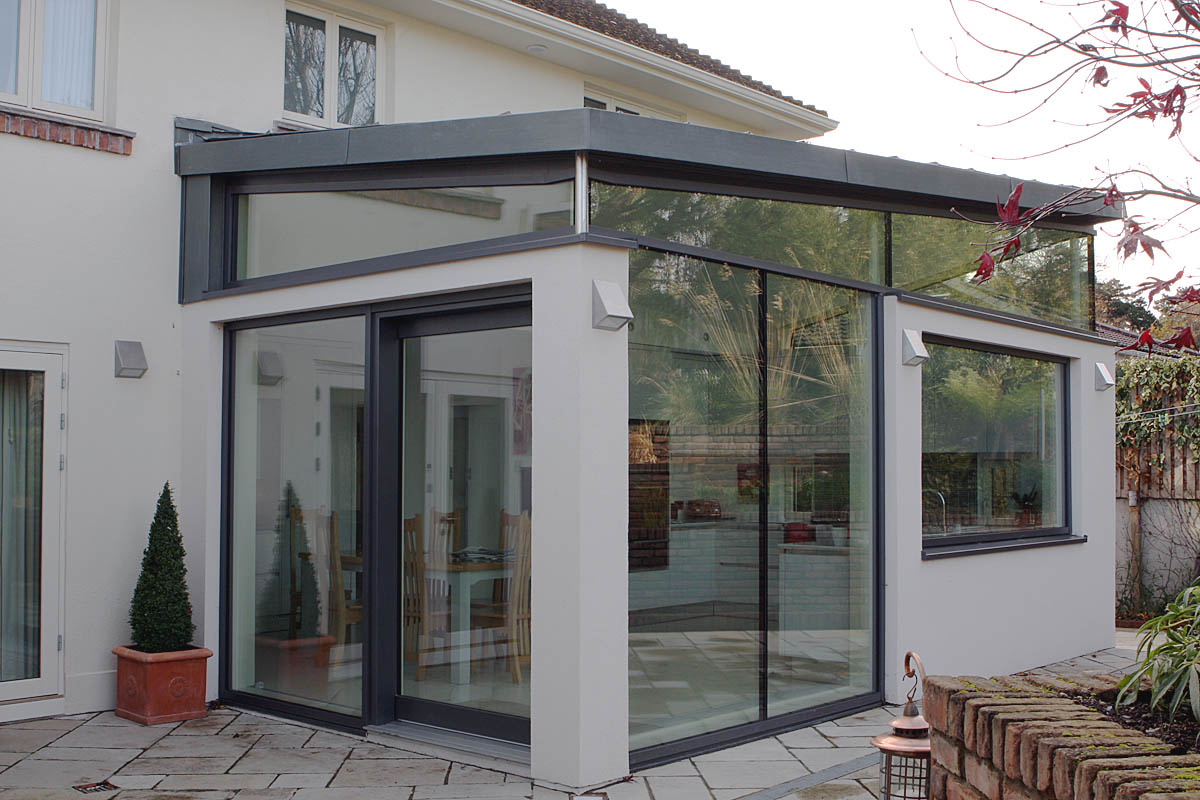 Rear extension
The access to the garden is through the side sliding door, to minimise profiles and maximise views to the rear elevation.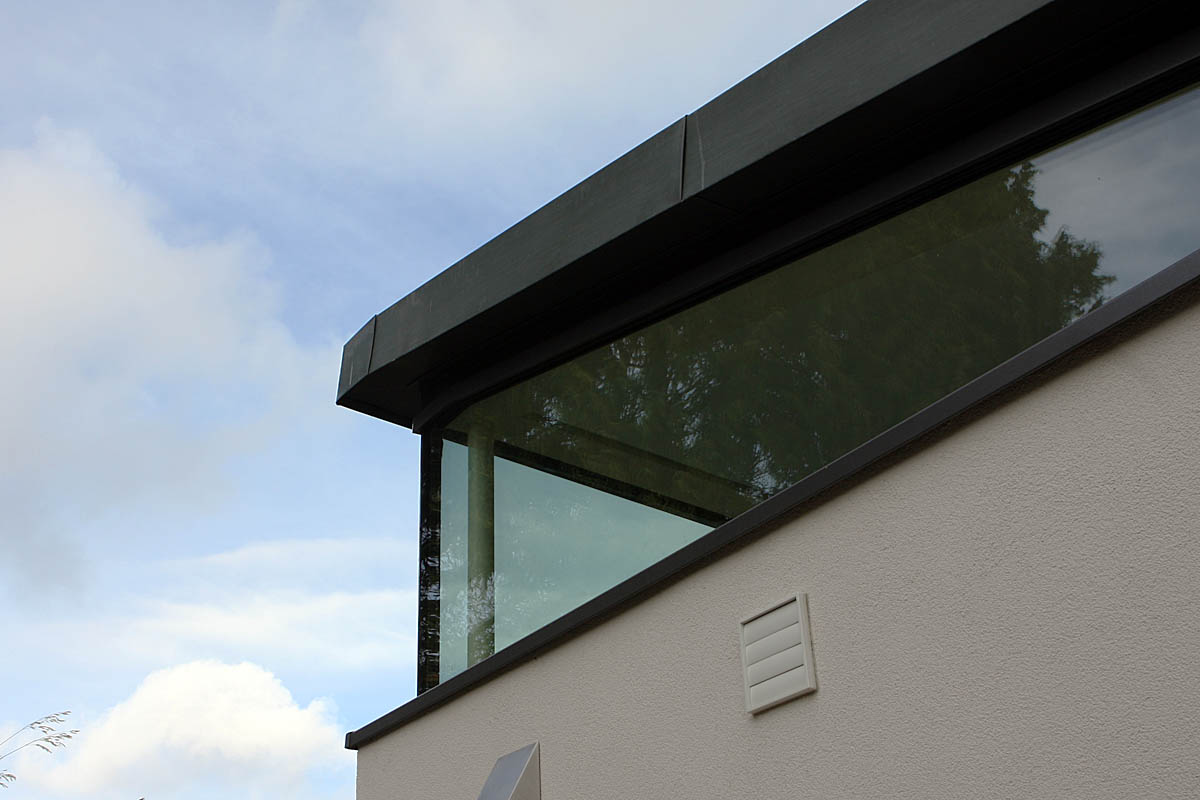 Roof detail
The roof "floats" on a steel structure. The external walls are insulated with external insulated render.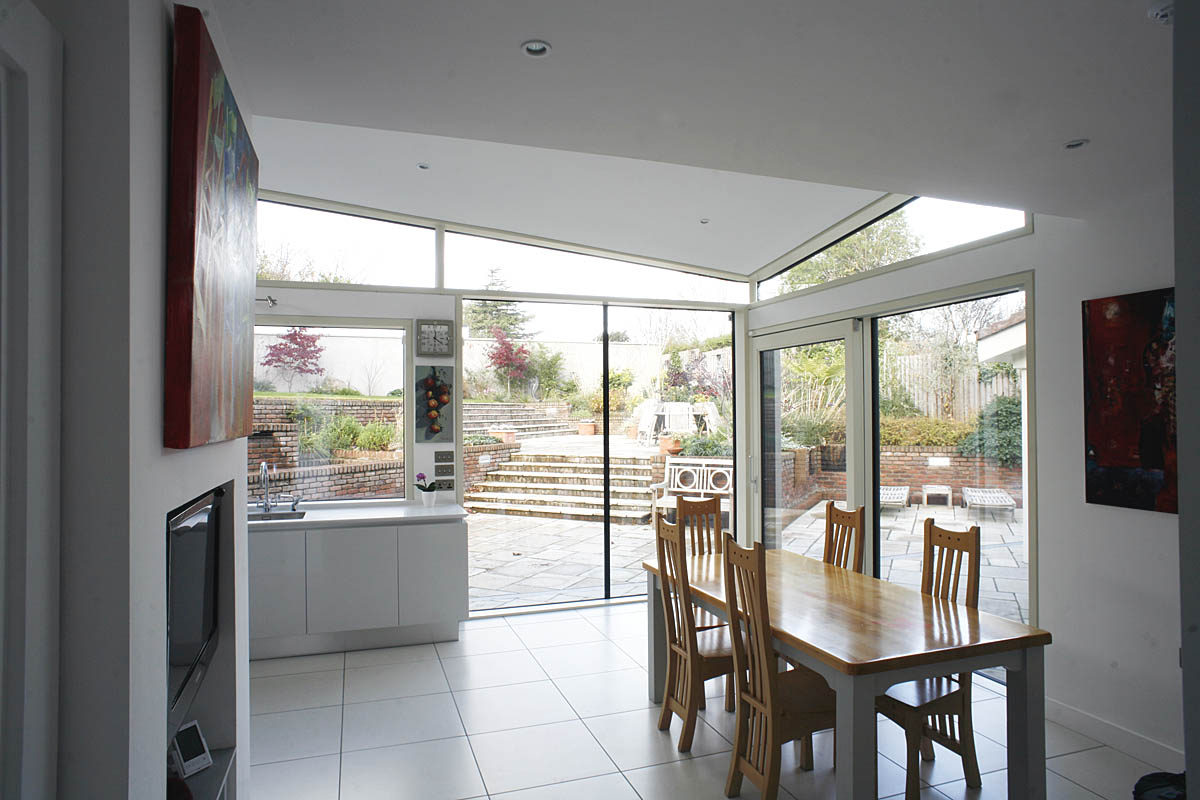 Entering the kitchen
Once you enter through the kitchen door, the beautifully landscaped garden can be appreciated through the large glazing with minimal frames.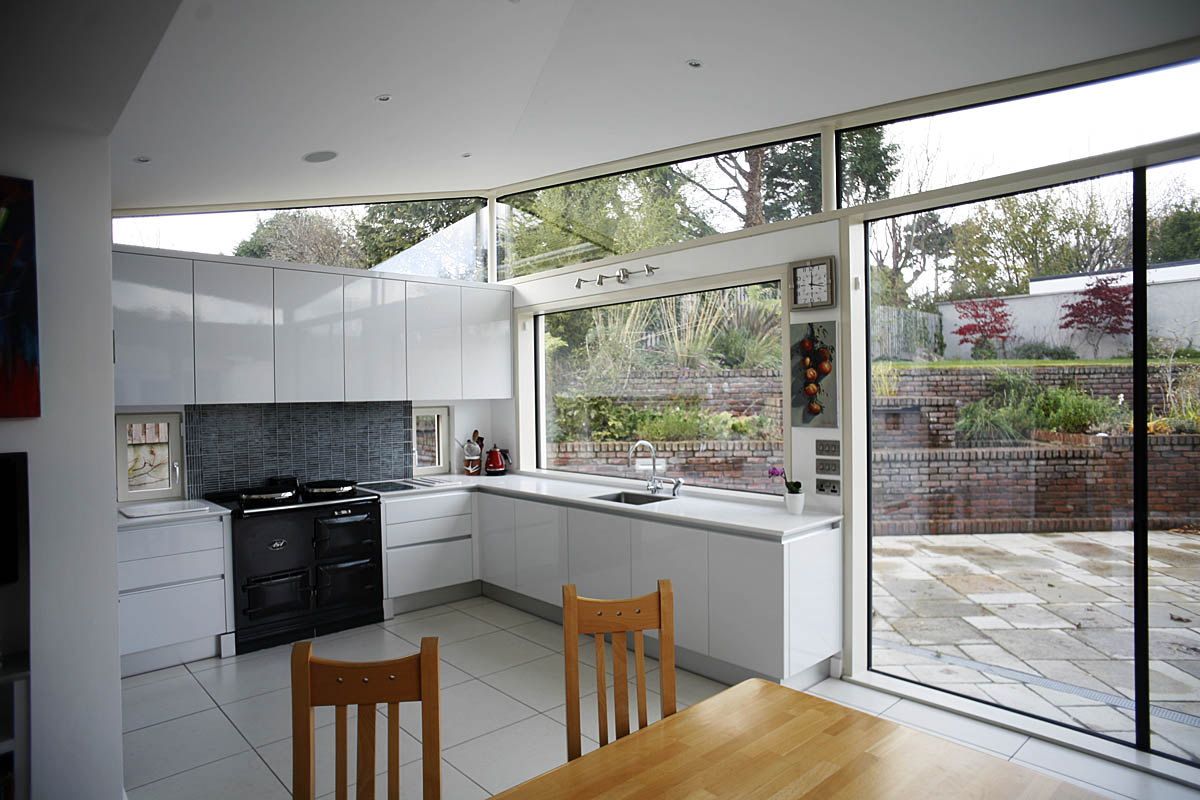 Kitchen
The high ceilings and high level glazing help to appreciate the surrounding tall trees.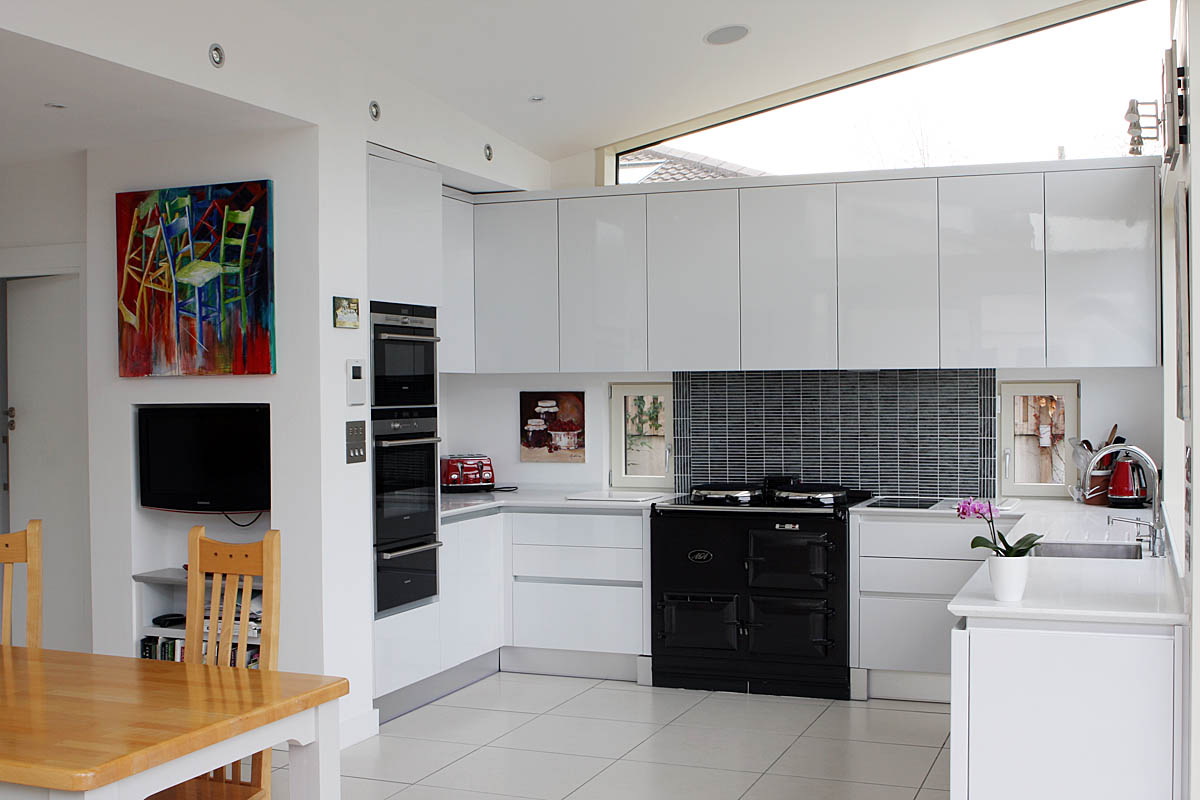 Kitchen
The kitchen furniture was meticulously planned including the lighting concept.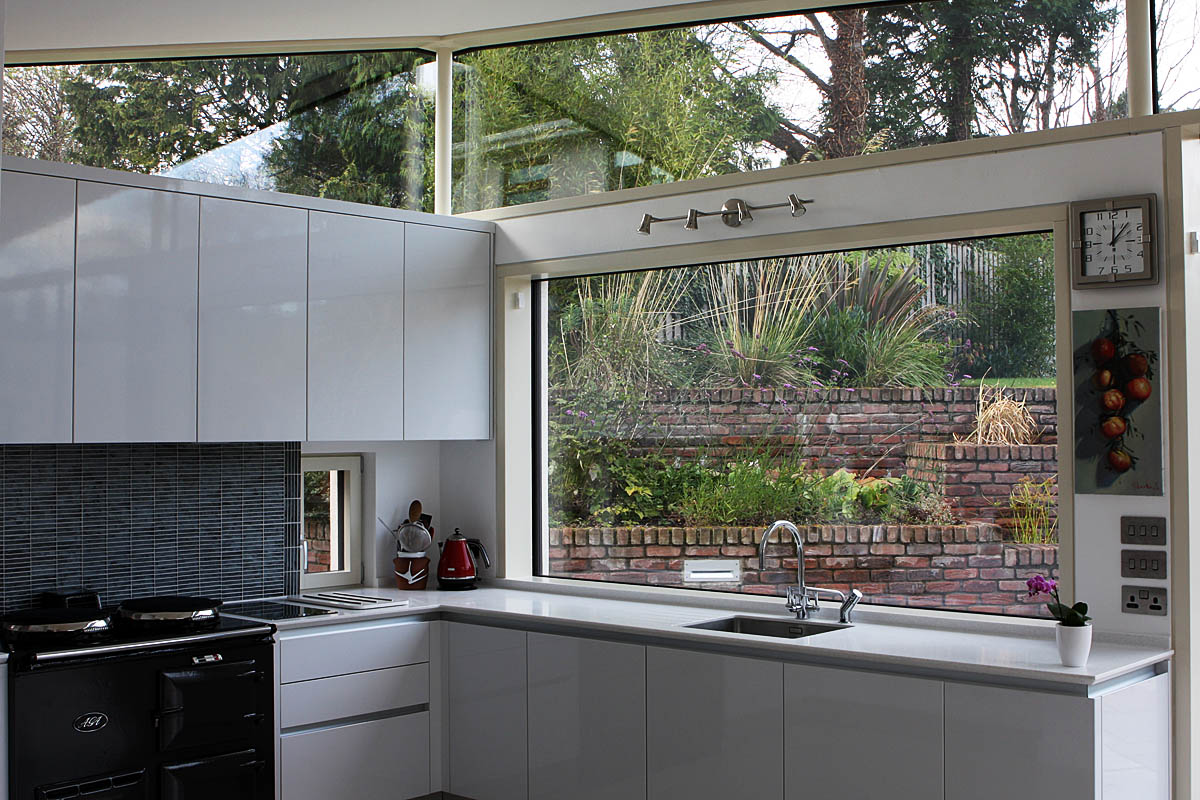 The sink at the window
The traditional Irish sink at the window enjoys a prominent position overlooking the entire back garden with a large frameless glazing level with the worktop.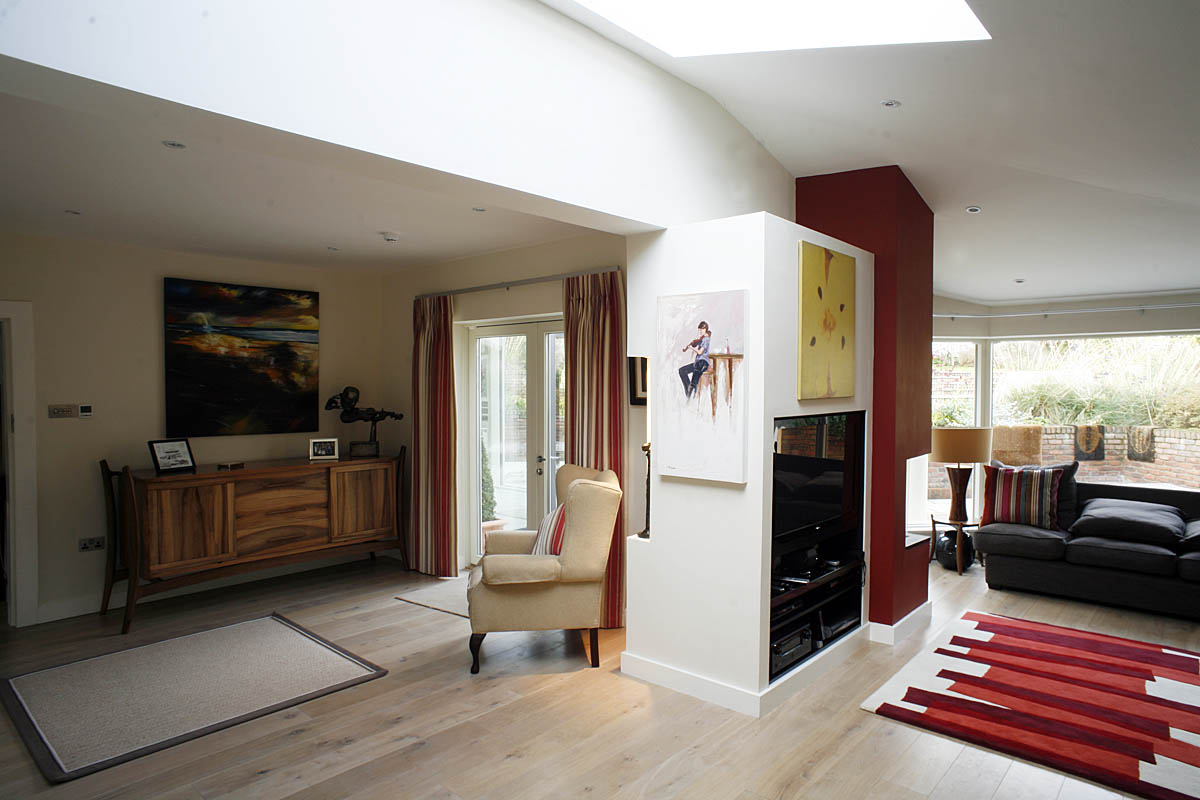 Living room
The existing Living space was re-organised with a custom built media box and corner gas-fire place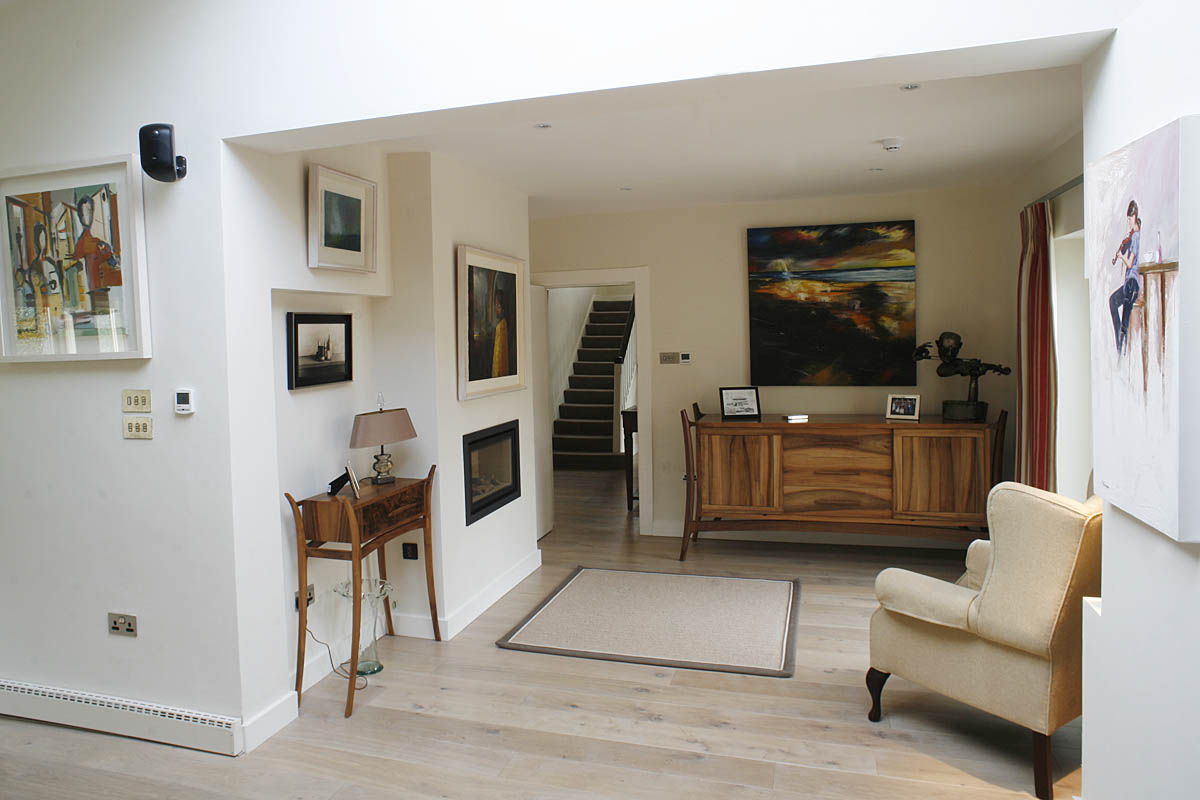 Bathroom
New bathroom with planned tile pattern corresponding to the full lenght mirror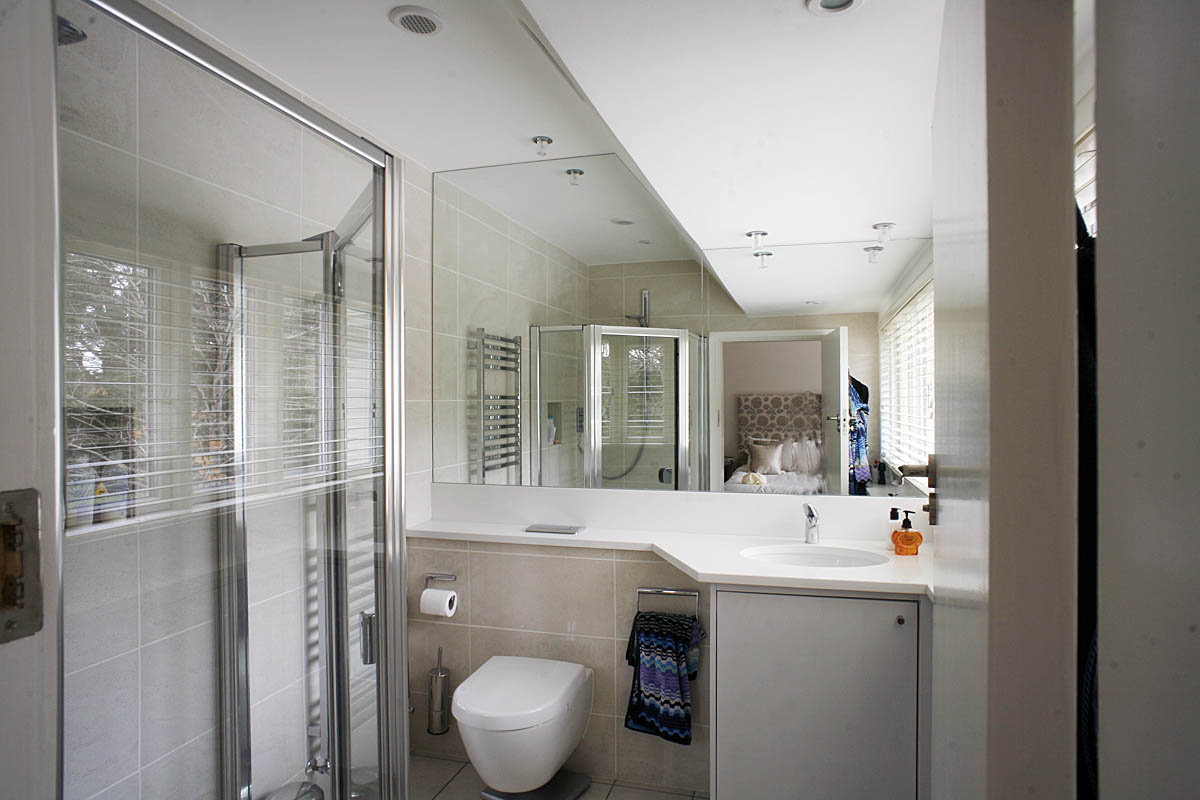 En-suite
New toilet / vanity unit / tiles