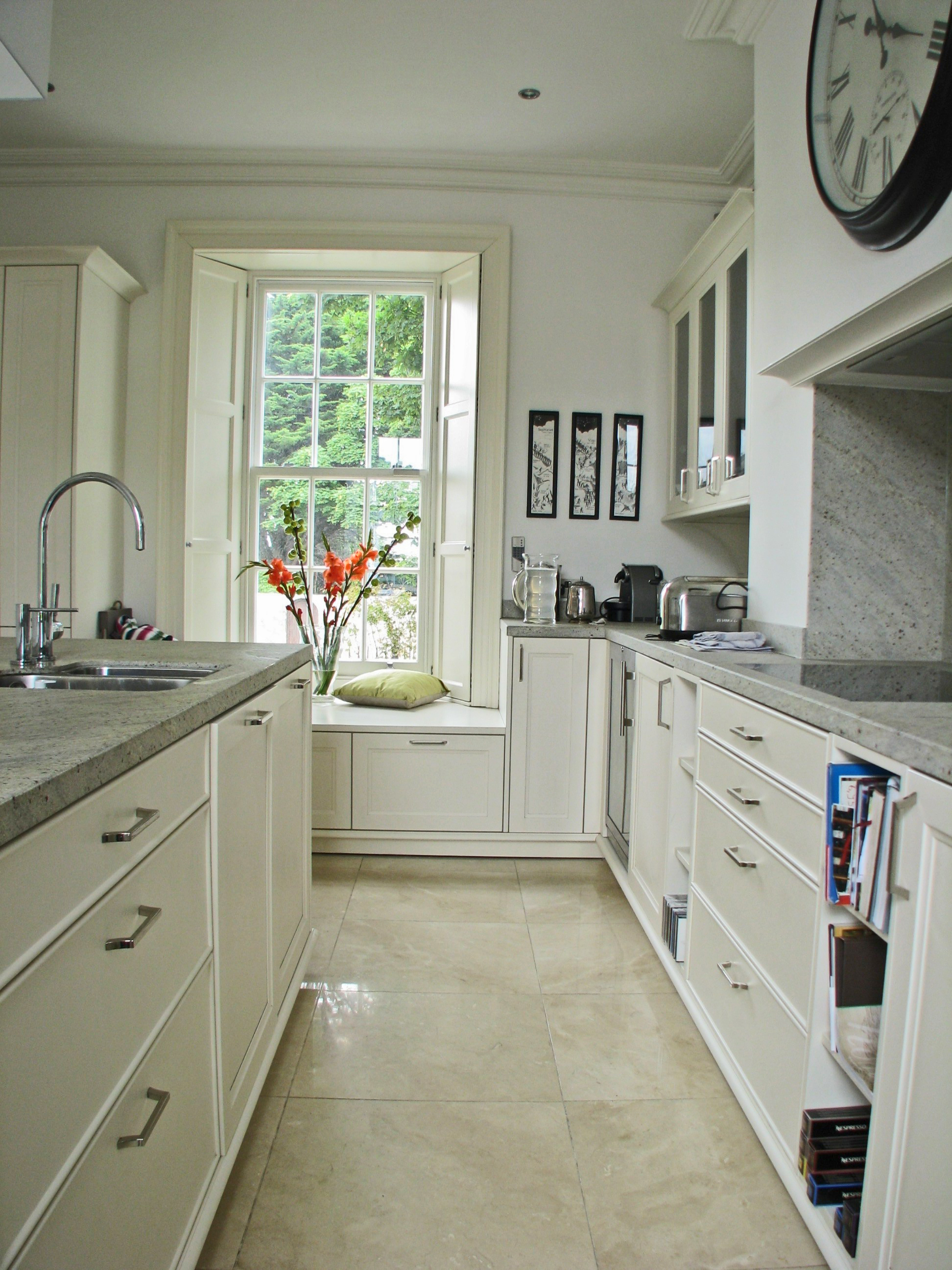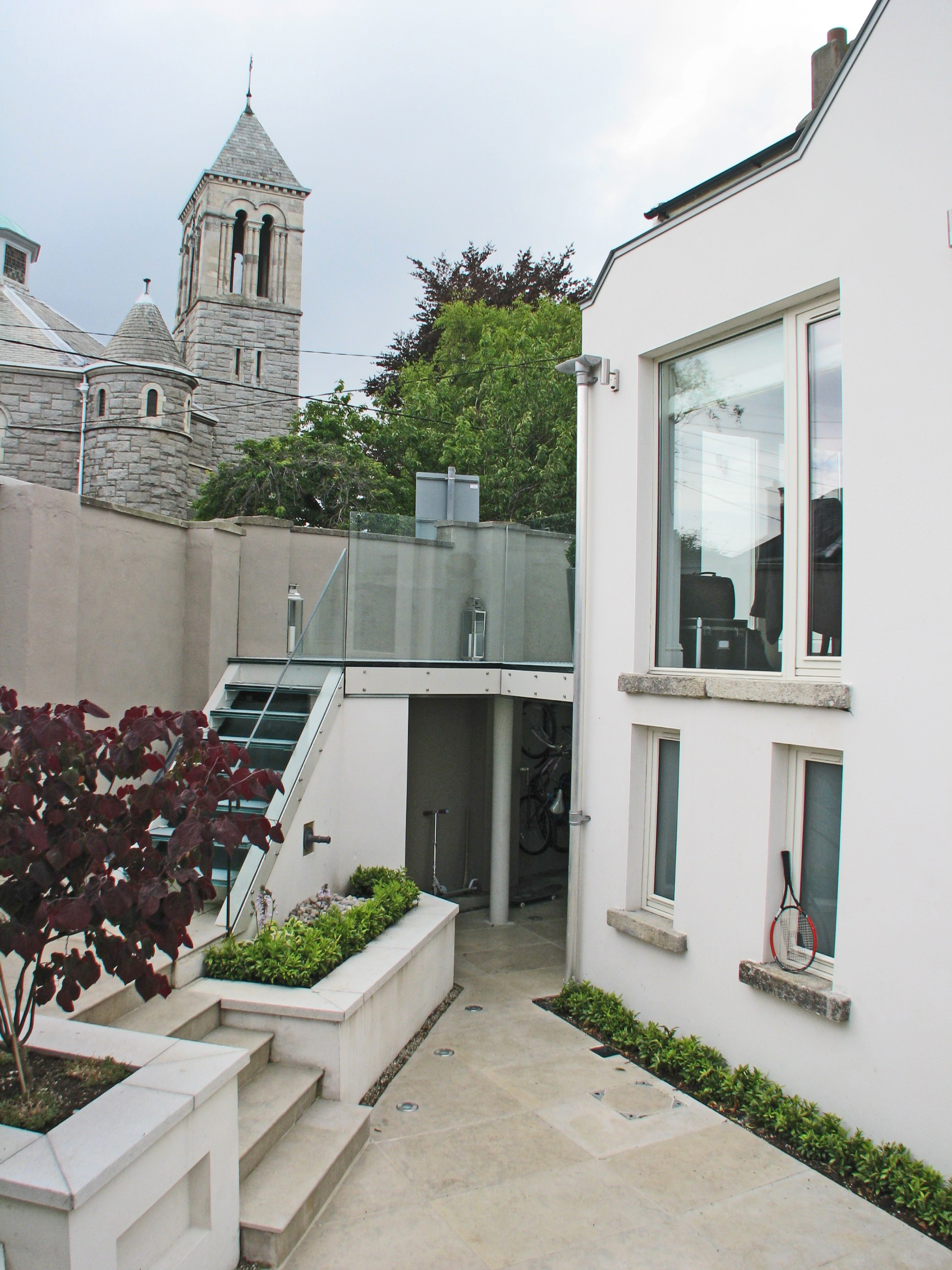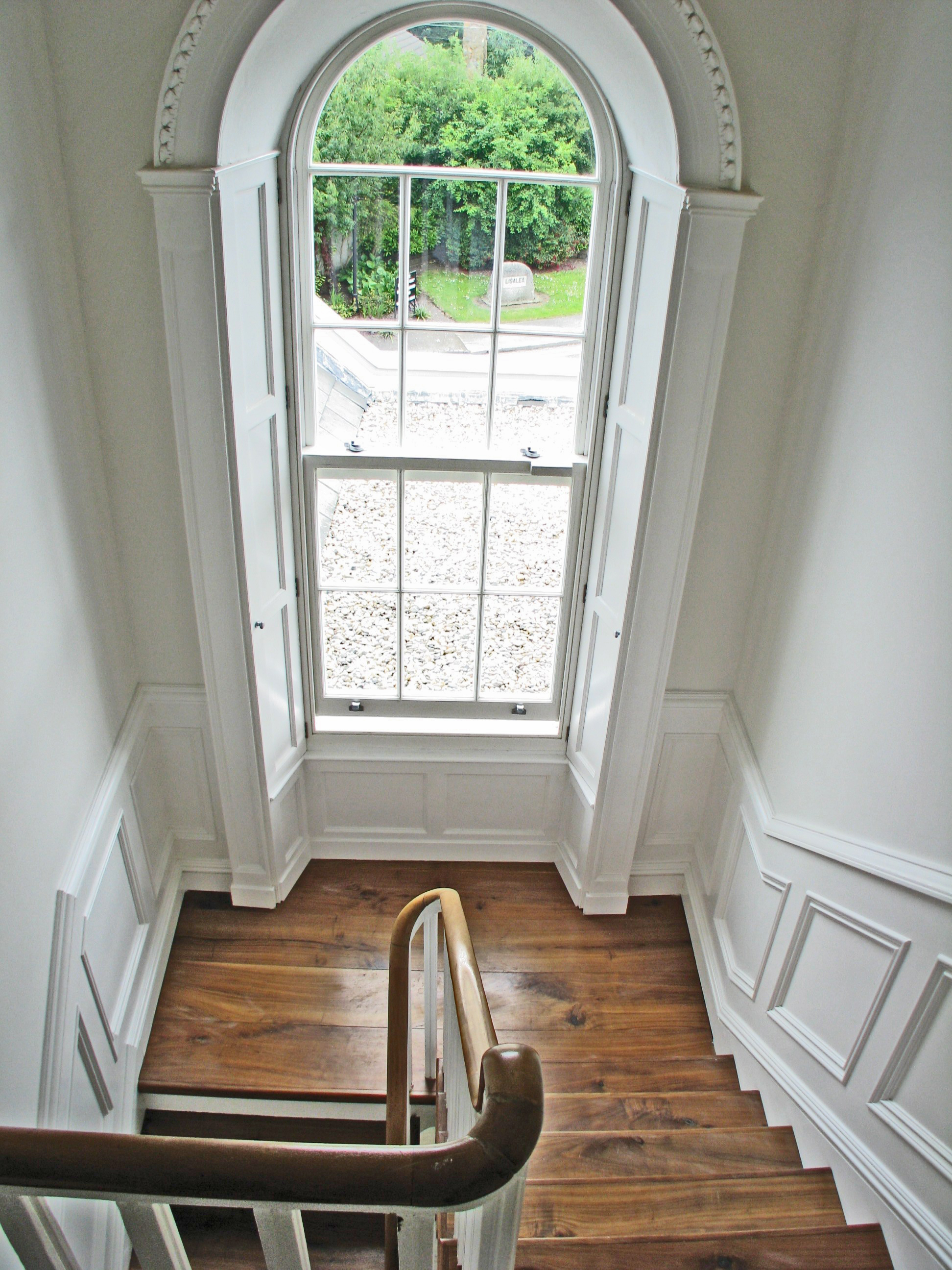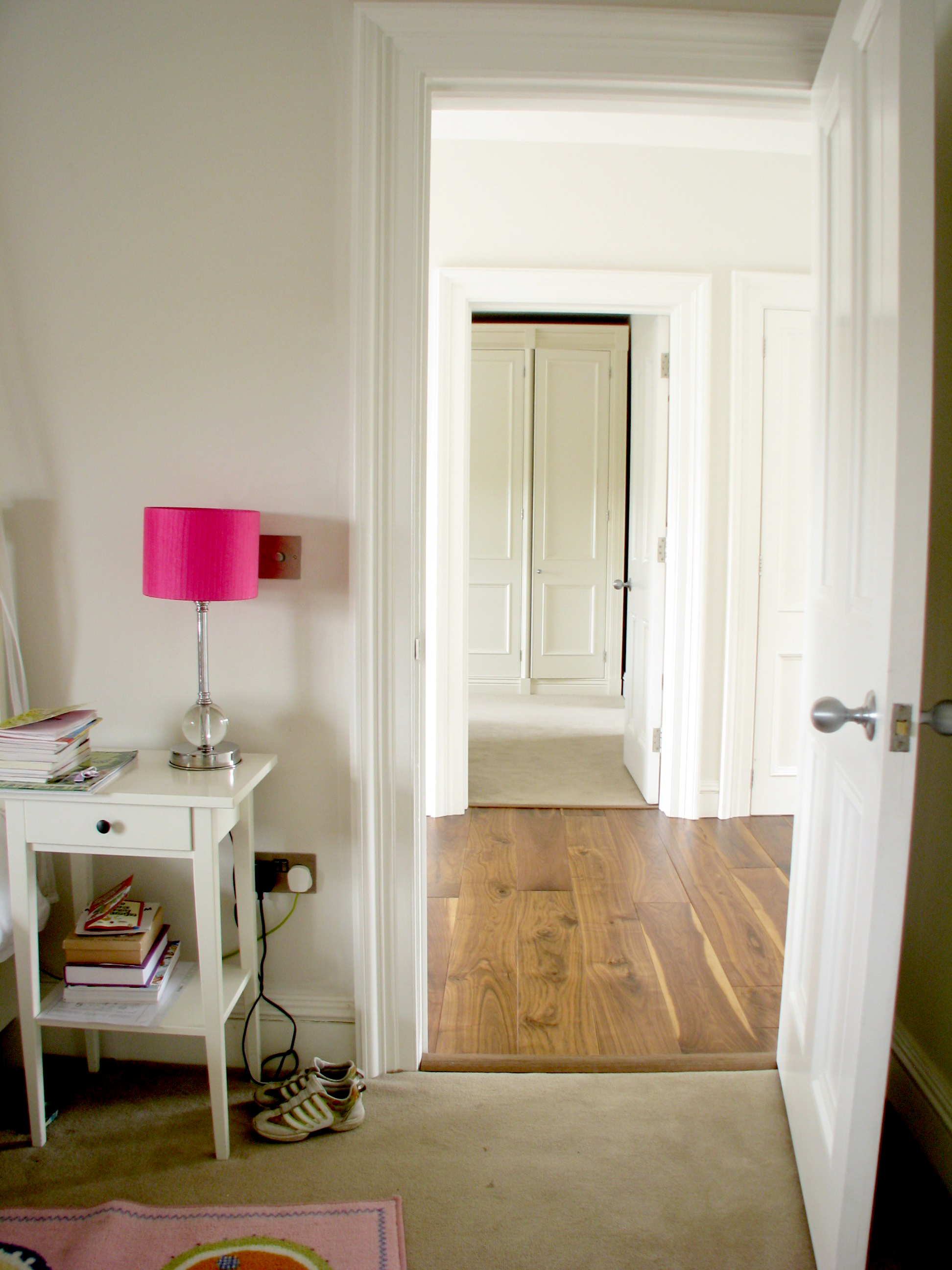 Front Elevation
Victorian end of terrace period residence, the entire house was completely stripped out, remodelled and re-furbished, as well as landscaped to front and rear.
Entrance Hall
The existing stairs was cladded with walnut steps
Kitchen
The Kitchen was moved from the basement to the hall level, enjoying traditional room dimensions, tall ceilings, sash windows and window seats.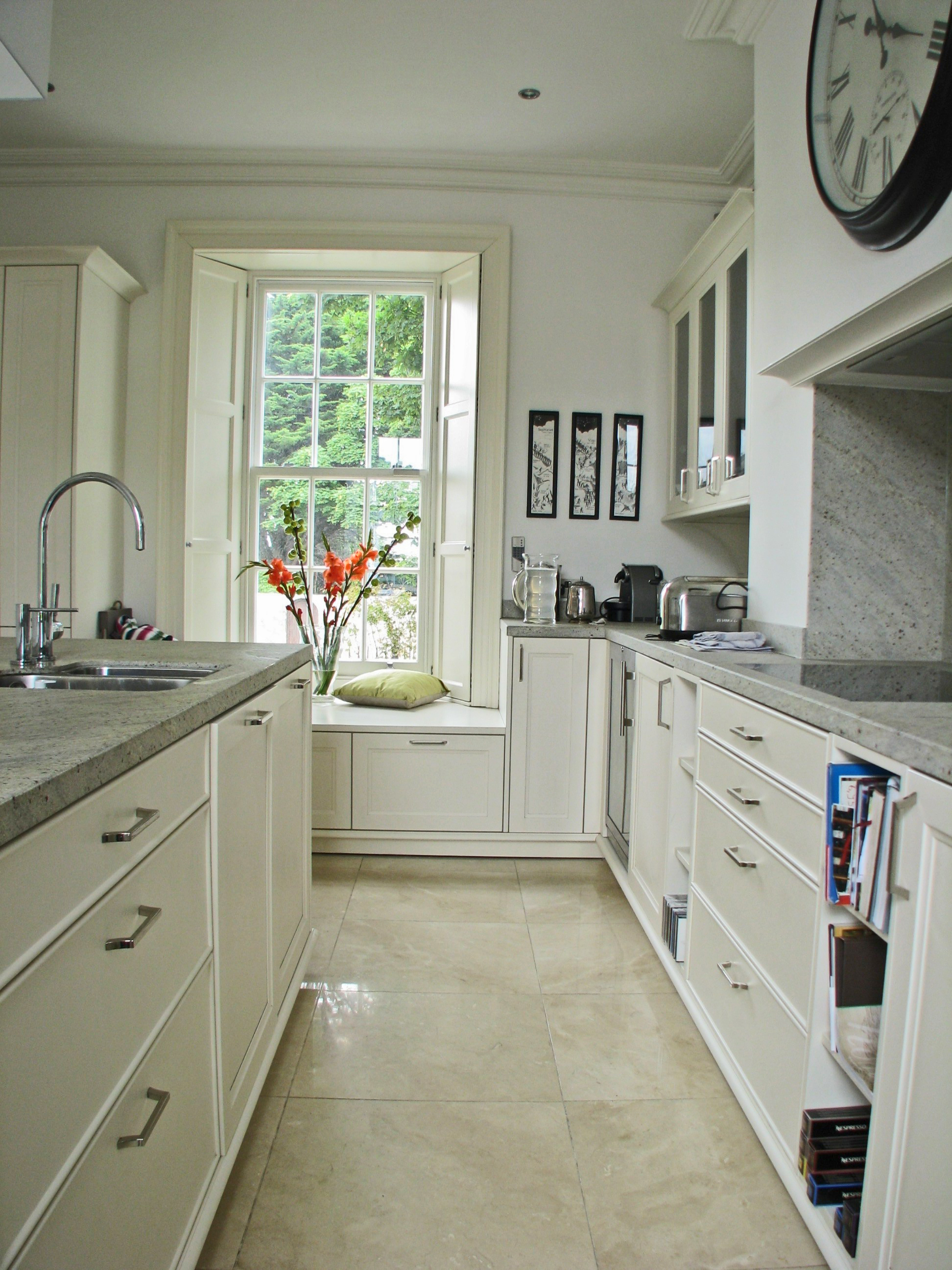 Kitchen
The kitchen island acts as a breakfast bar for snacks or childrens home work, while a doorway leads to the existing return used as the dining space.
Living room
The living room was fitted with herringbone parquet flooring.
Living room
A new double door to the glazed terrace connects the living room with the dining space.
Glazed balcony
Structural frosted glass is used for this rear balcony to allow light into the basement play room. The terrace connects the dining and living room and does not overlook any other properties.
Access to garden
Previously the access to the garden was only through the basement. Now the hall level kitchen/dining/living spaces are connected with the garden via glazed stairs.
Landscaped rear garden
Rear garden was designed by a landscape designer.
Steps
Glazed steps with structural glass steps.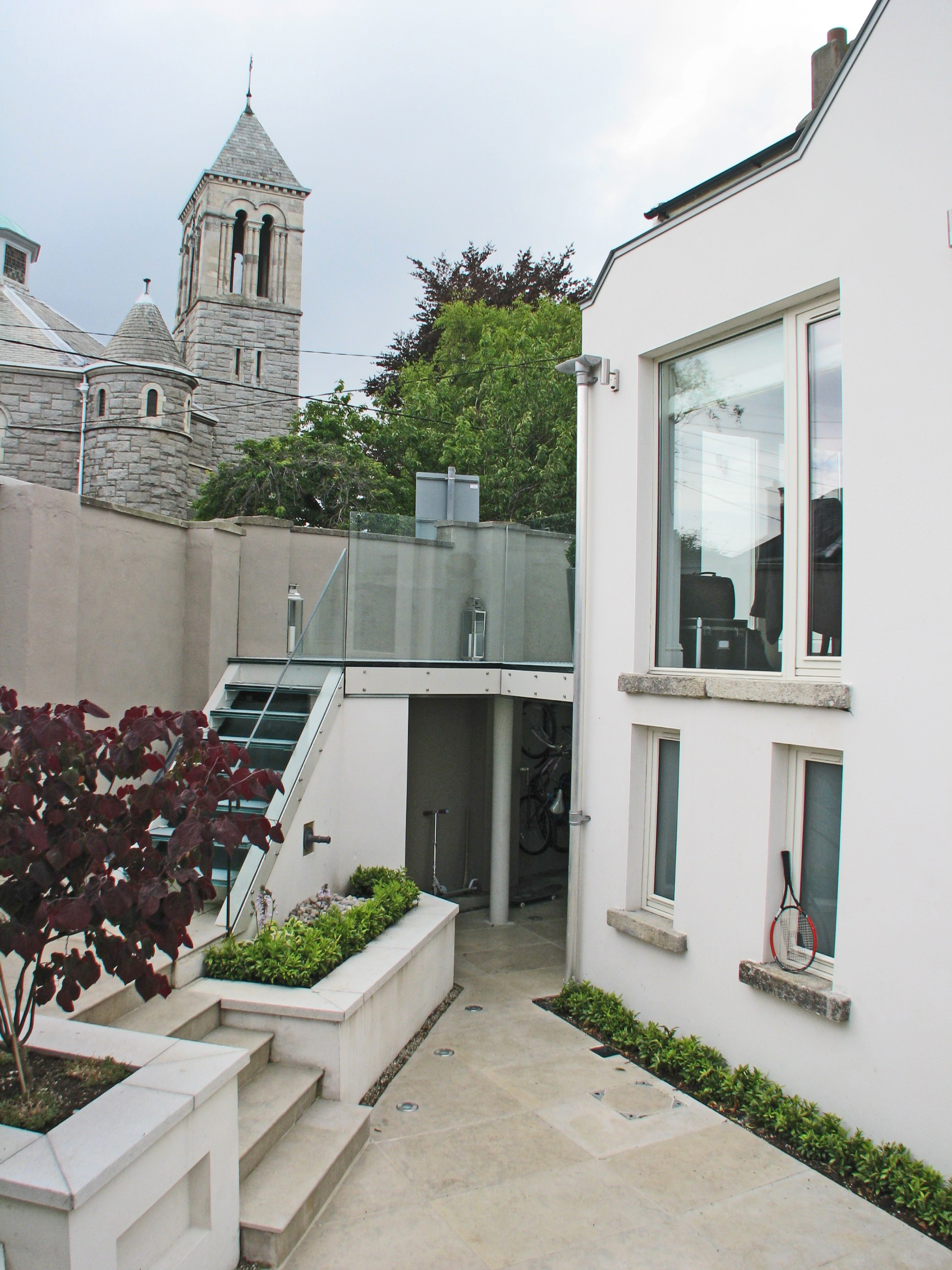 View from the back garden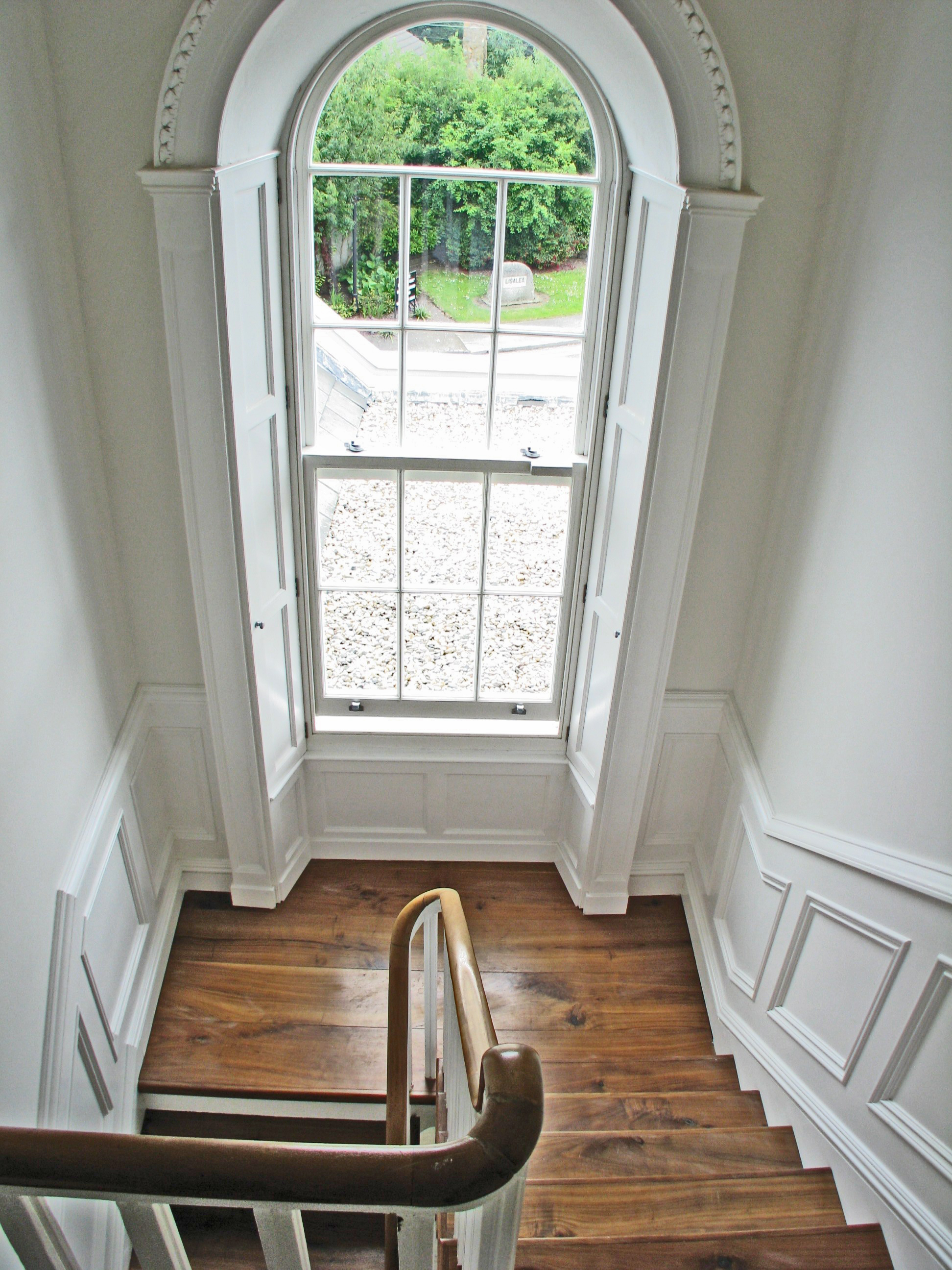 Existing landing window
New walnut steps to stairs, new panelling to stairs.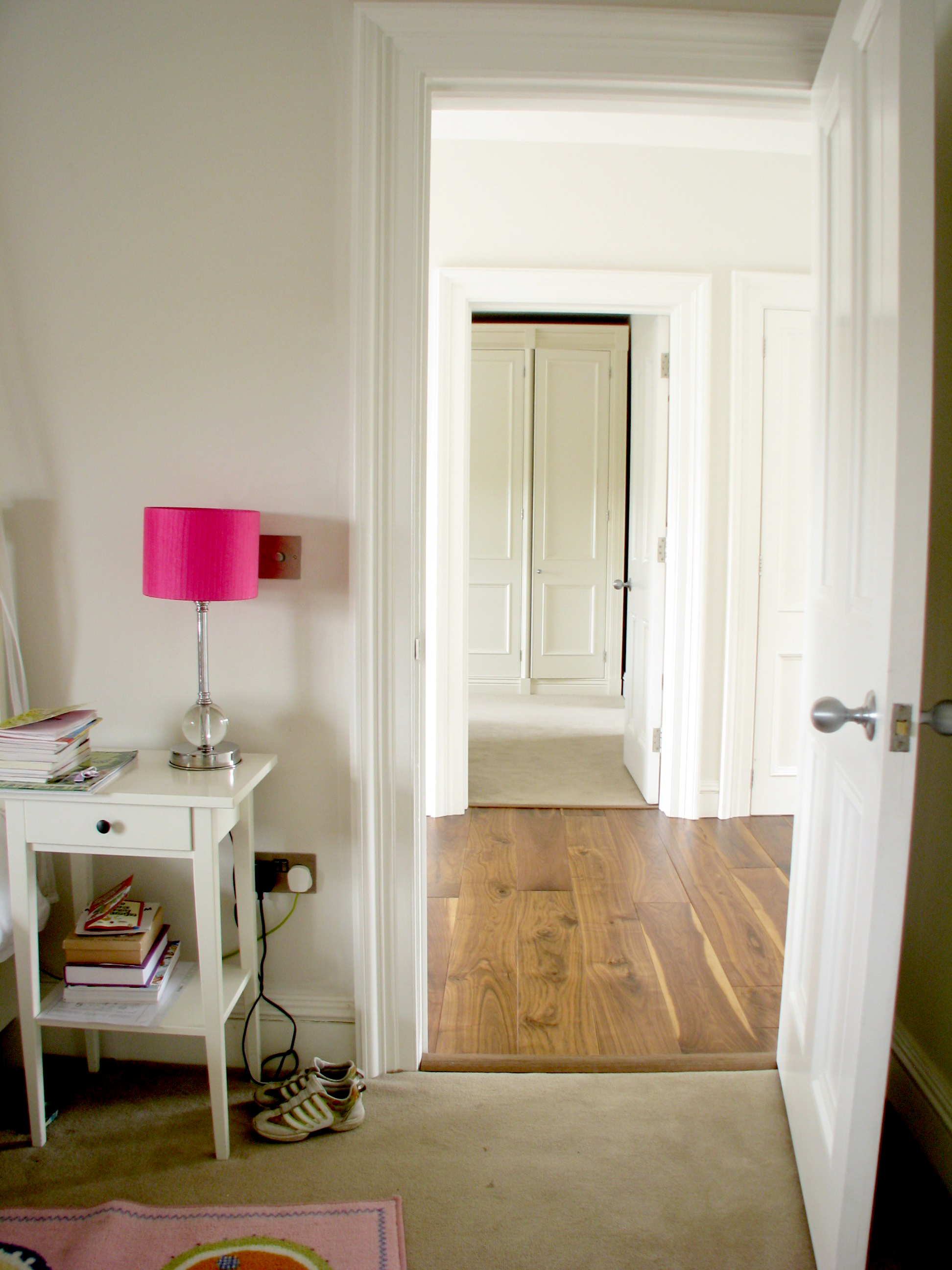 Childrens level
The top level of this 3 storey house is for the children. The 2 bedrooms each have an en-suite.
Master bathroom
As the master bedroom was re-located to the garden level, the space in the return is used as the master bathroom / en-suite.