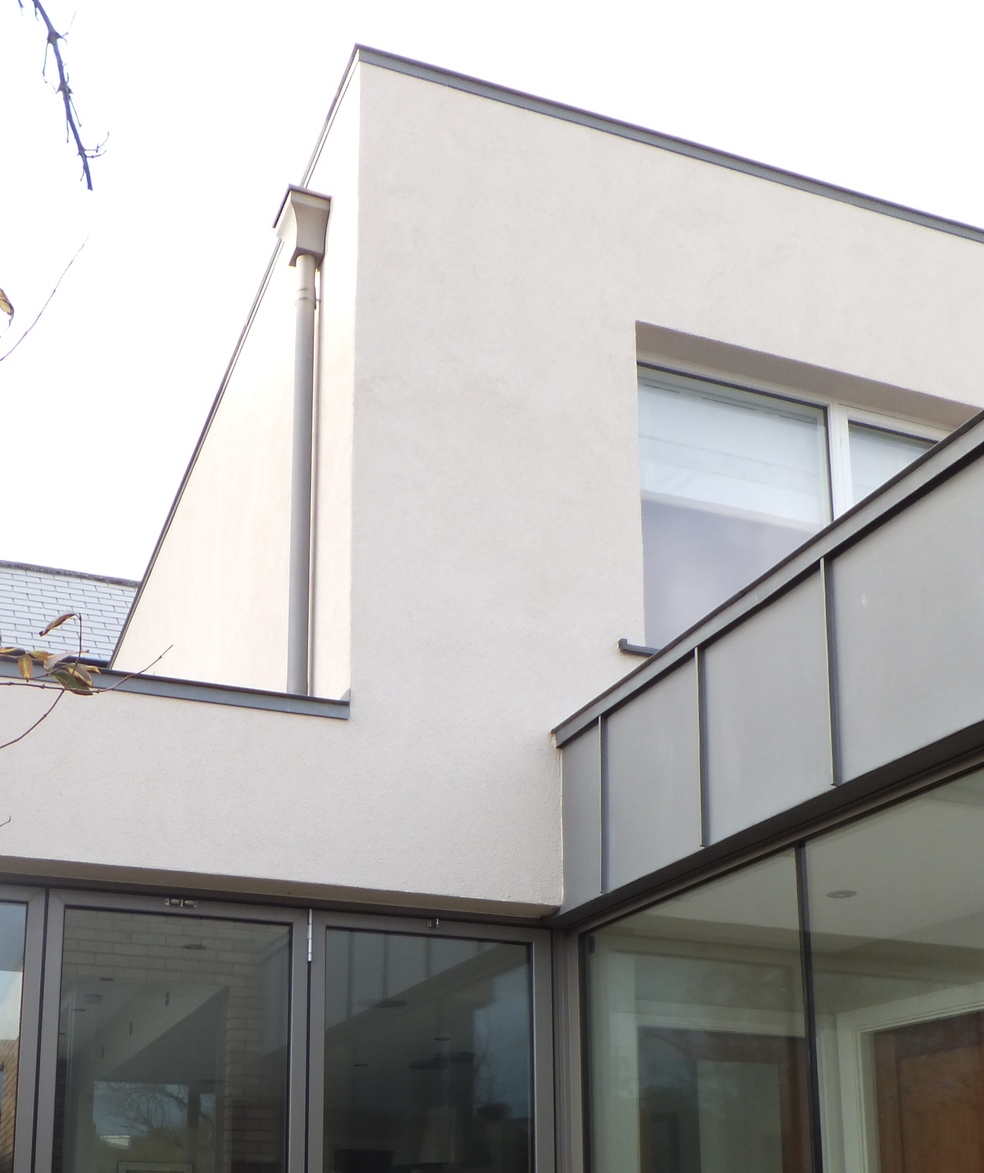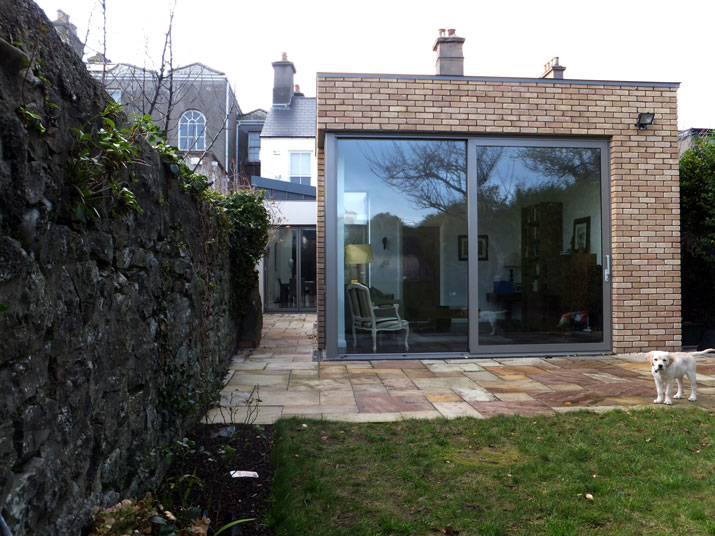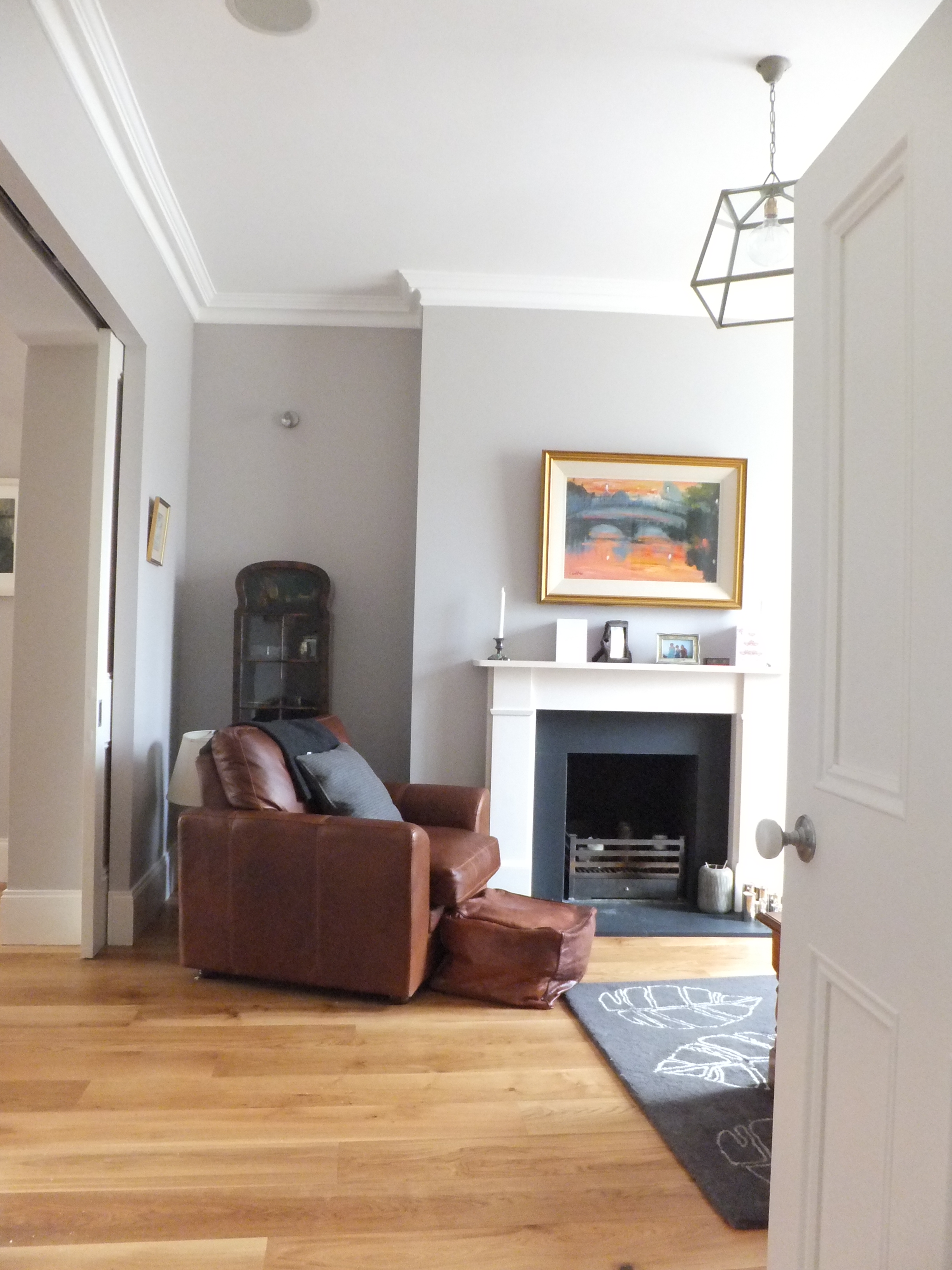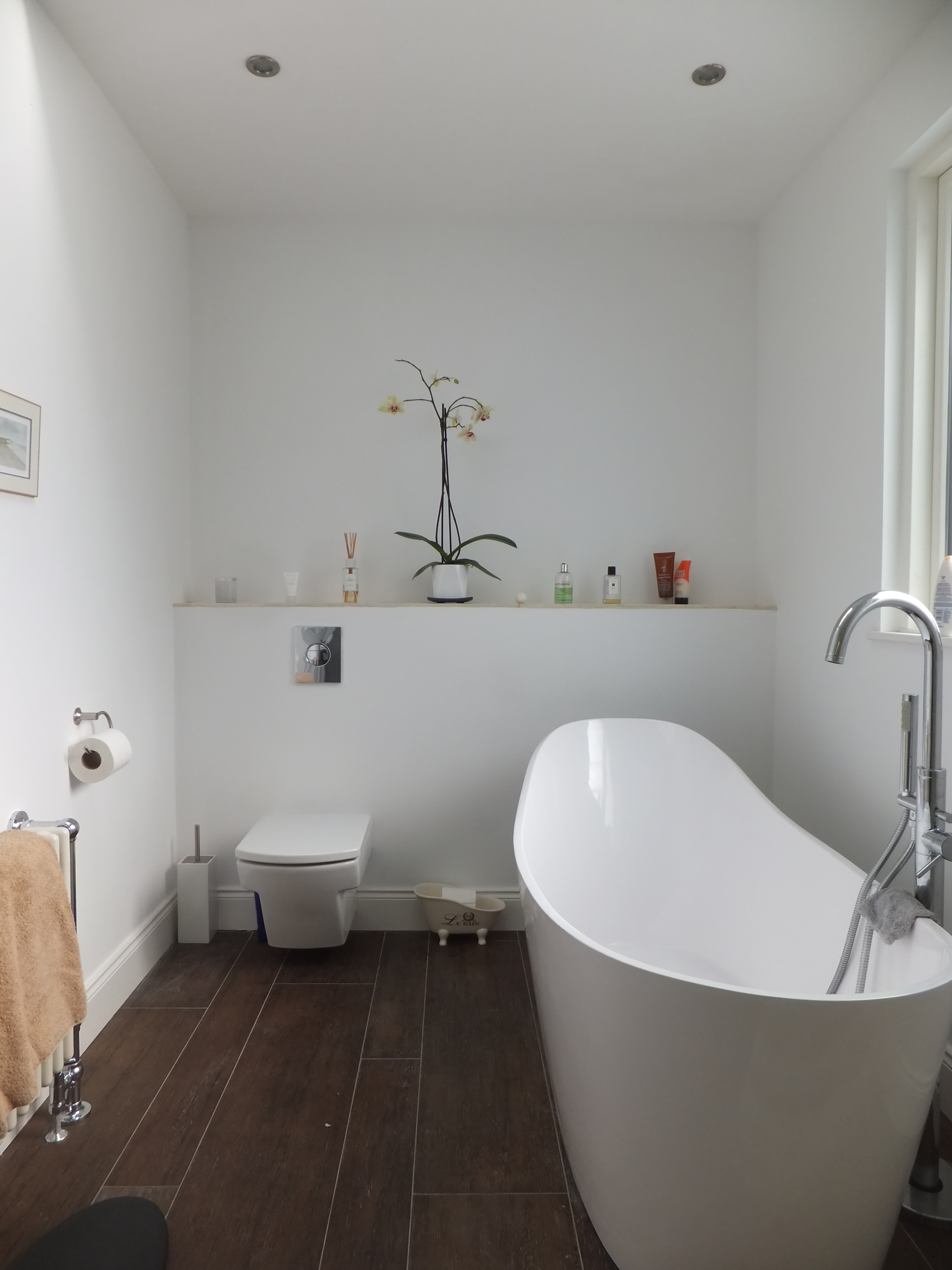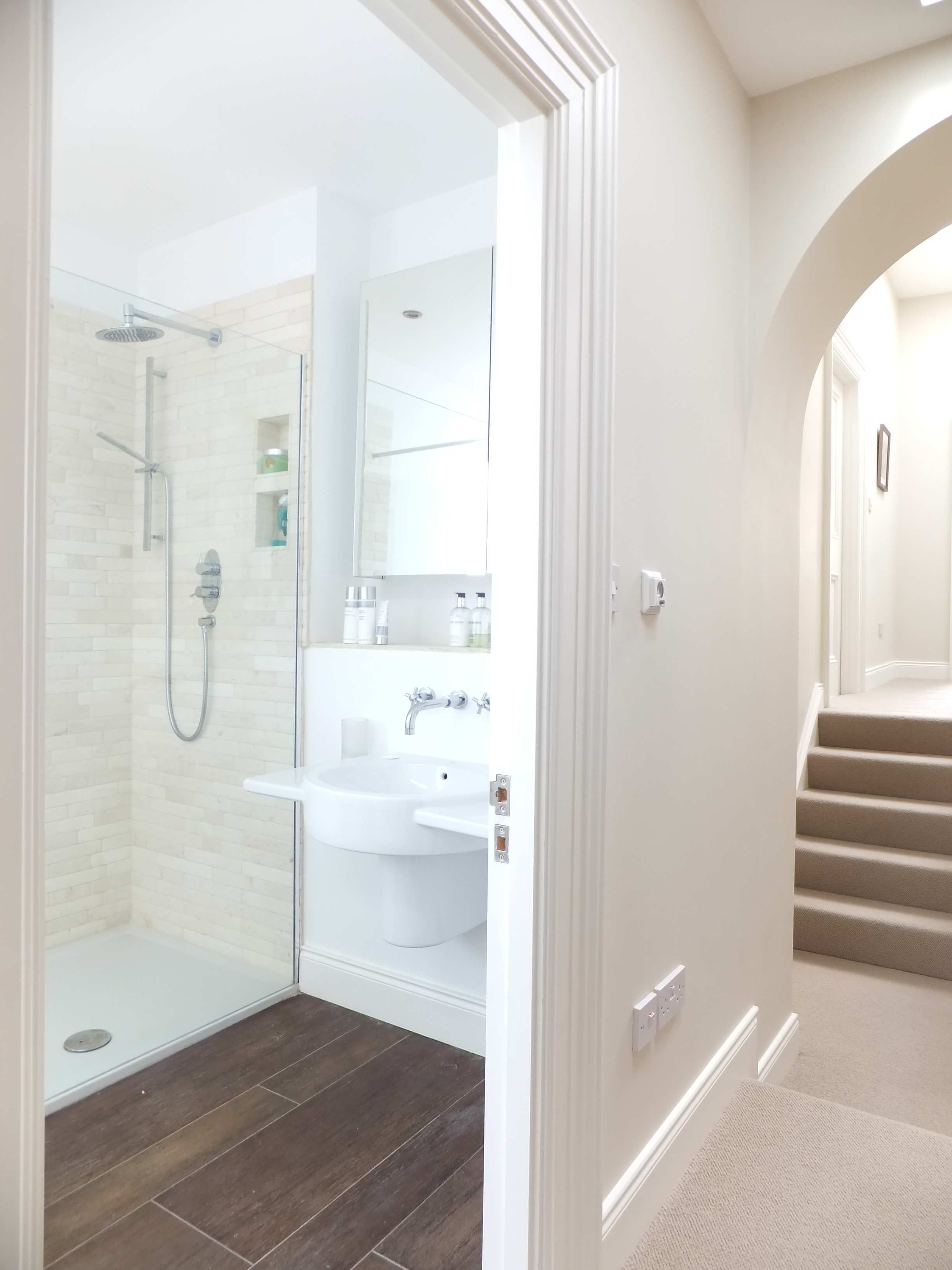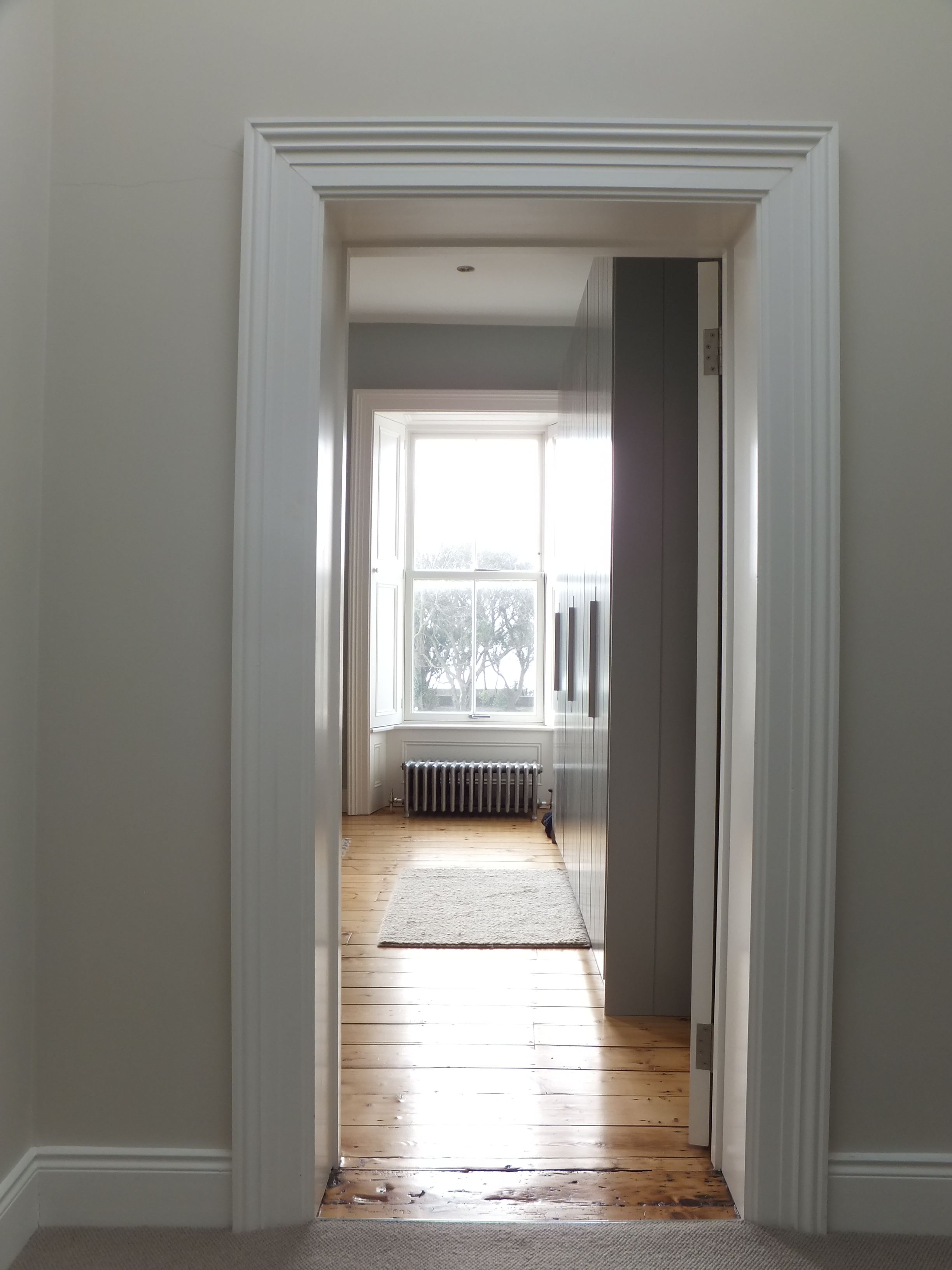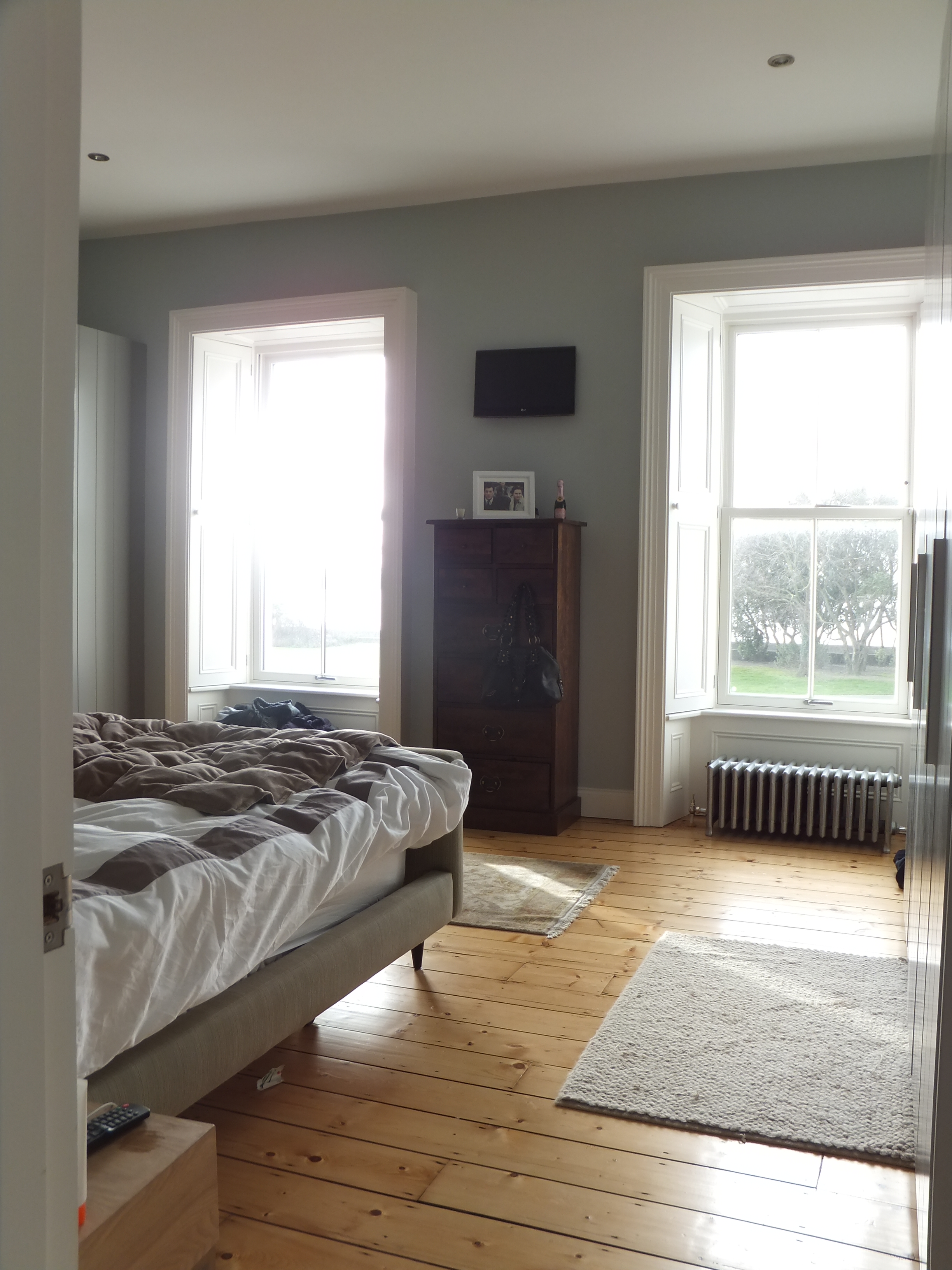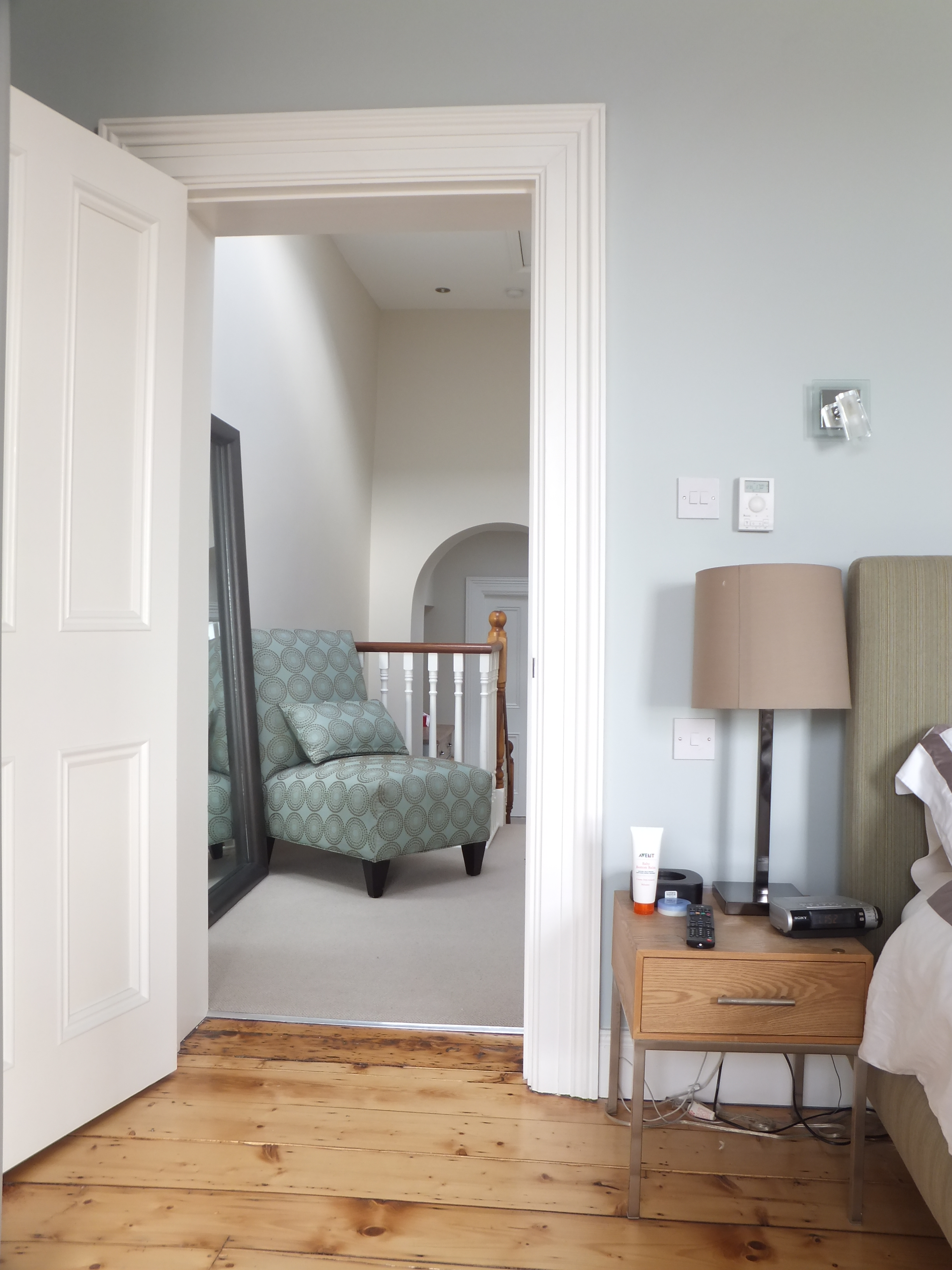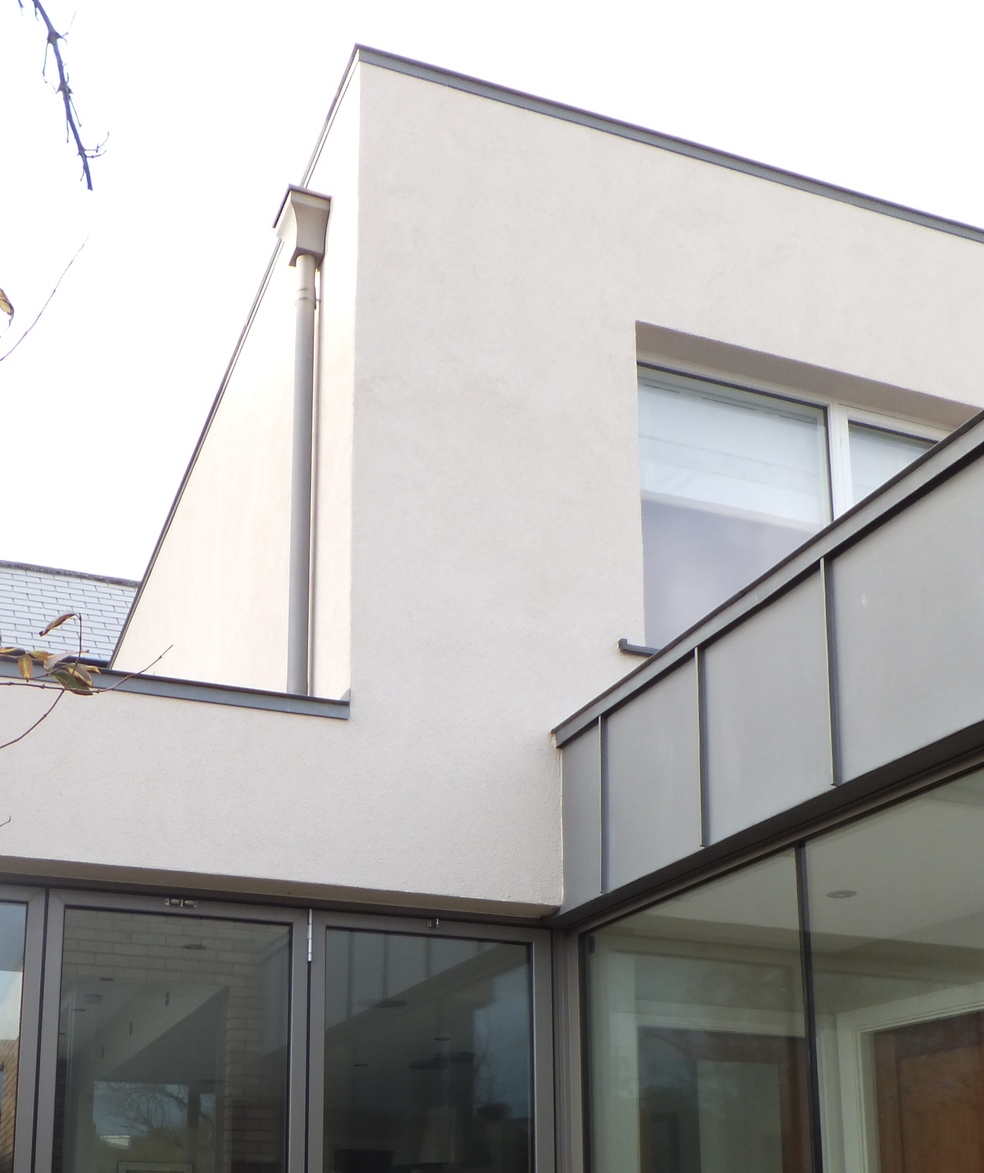 Front elevation
Complete refurbishment and extension of Victorian semi-detached house on the seafront in Clontarf. New high performance timber sash windows to the original part of the building. A unsightly front porch was removed and the original front wall restored. The driveway was newly formed to allow for off street parking.
Rear elevation
To the rear the existing first floor return was extended and a generous ground floor extension with rear garden room was added. The link between the kitchen and the garden room form the utility areas and a glass corridor facing the internal courtyard.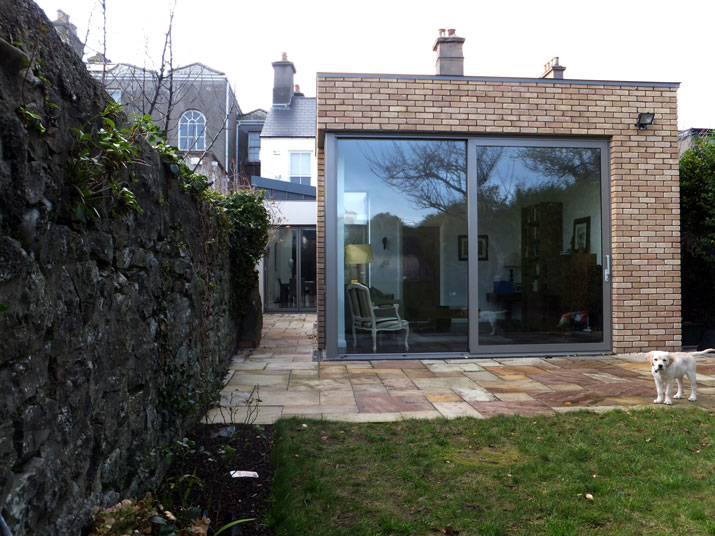 Garden Room
Through the passage way access is possible from the rear entrance to the kitchen without disturbing the garden room, which doubles as a guest bedroom. The garden room is finished in tumbled brickwork, with recessed pointing. The sliding doors are floor to ceiling height 2.8m high.
Garden Room
The rear garden room, which doubles as a guest bedroom, has full height sliding door to allow full appreciation of the large rear garden. The floor is reclaimed parquet flooring over under floor heating.
Garden Room
Careful placing of window openings allow a visual connection between the garden room, the garden and the kitchen.
Kitchen
A large skylight over the dining area provides natural daylight for the kitchen and rear reception room of the original house. The entire new rear of the building is fitted with under floor heating.
 
Front reception room
Front reception room was fitted with new period style window surrounds, with working shutters. New fireplaces and period style cornices were installed
Sliding doors between reception rooms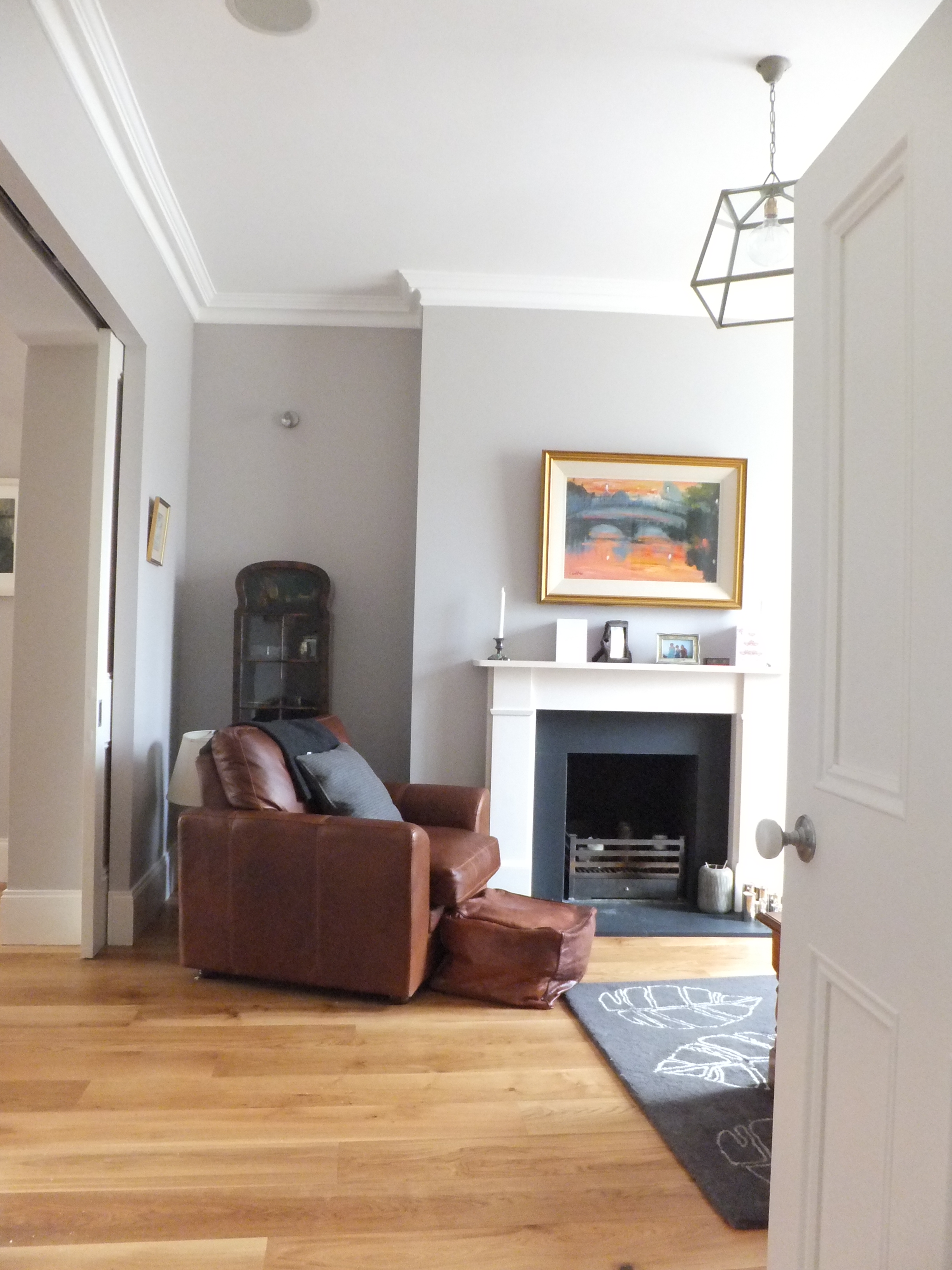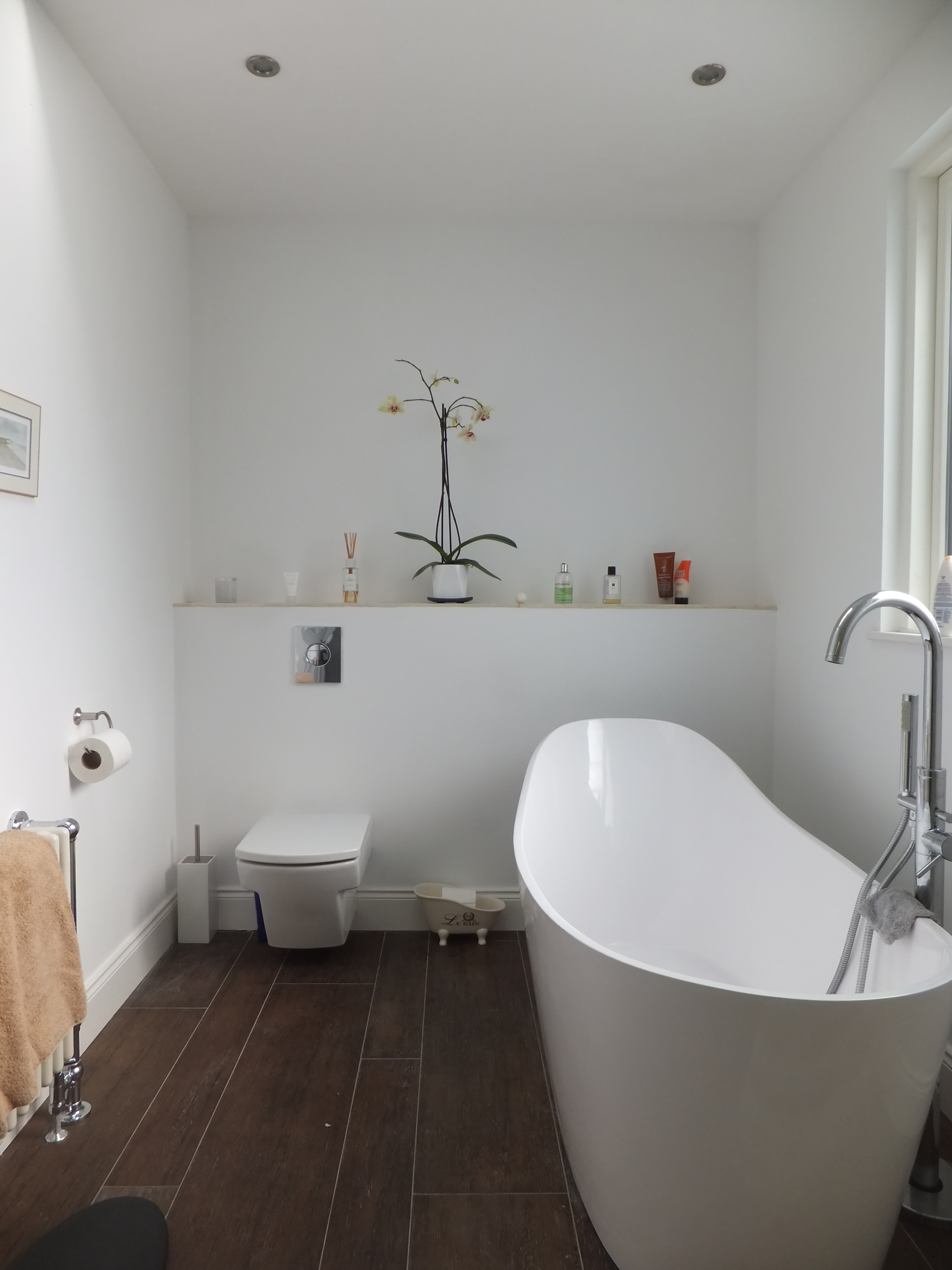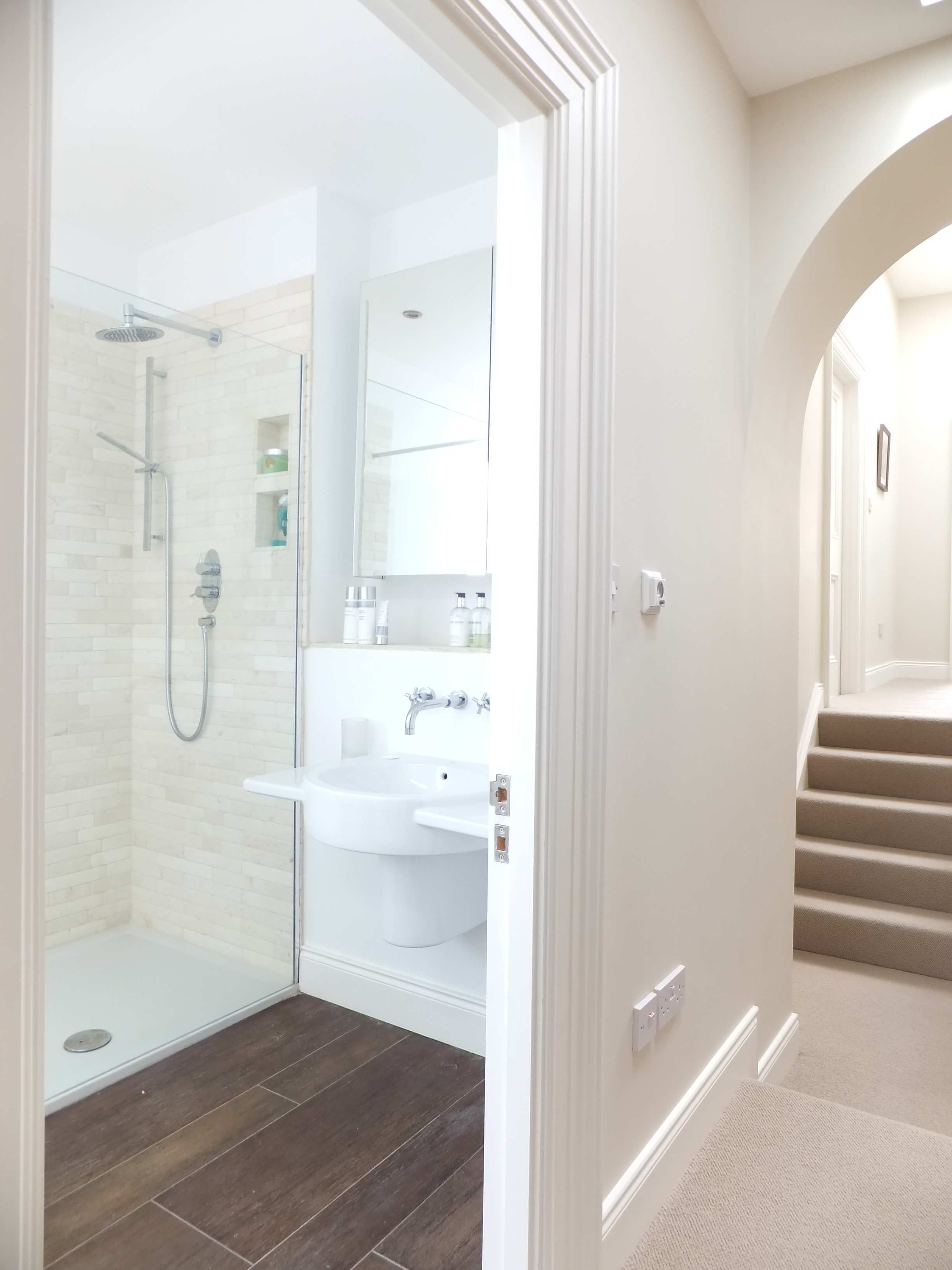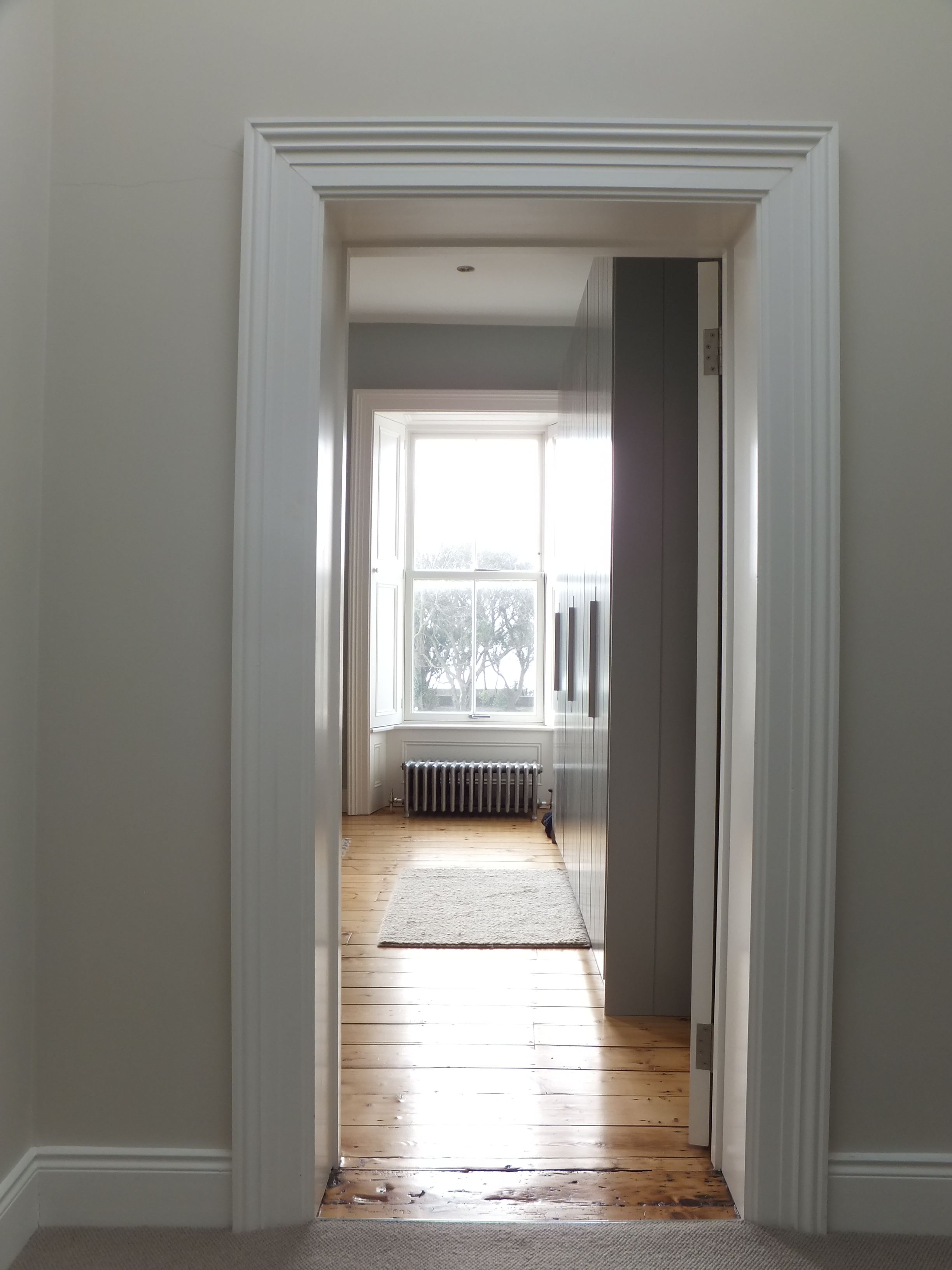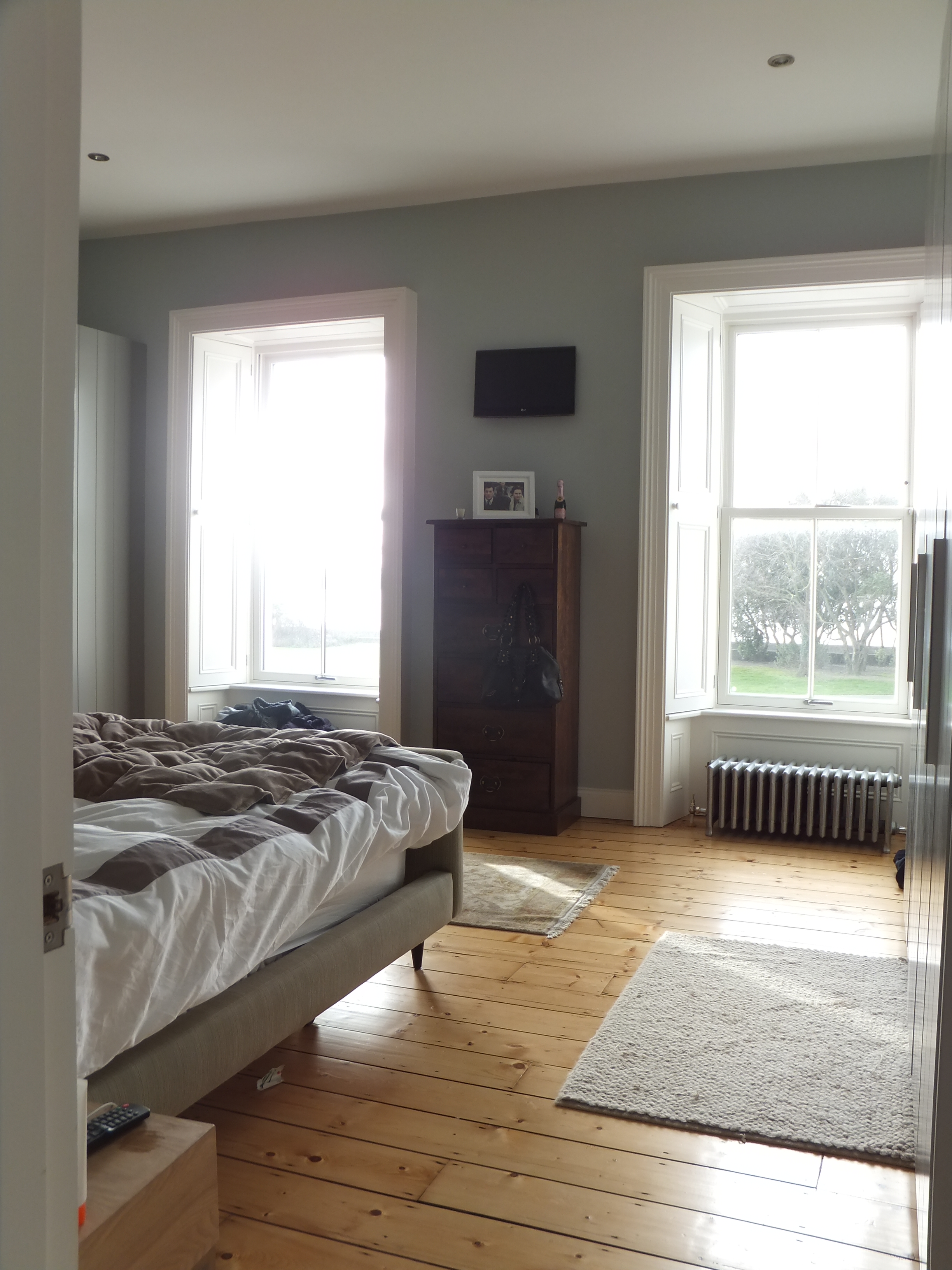 Front bedroom
reclaimed timber floor, custom made period shutters, period radiators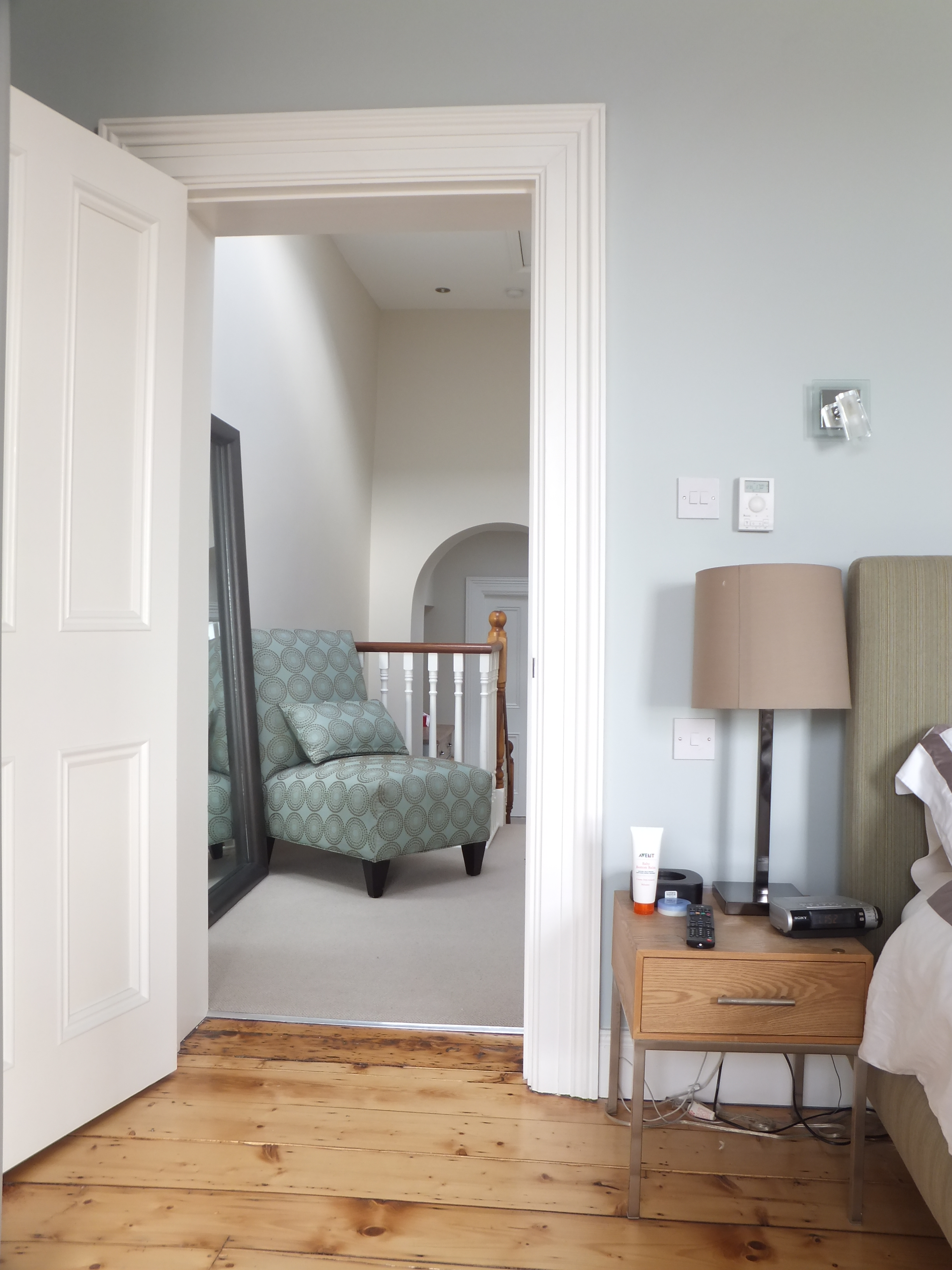 En suite
Shower en-suite for master bedroom with rooflight over