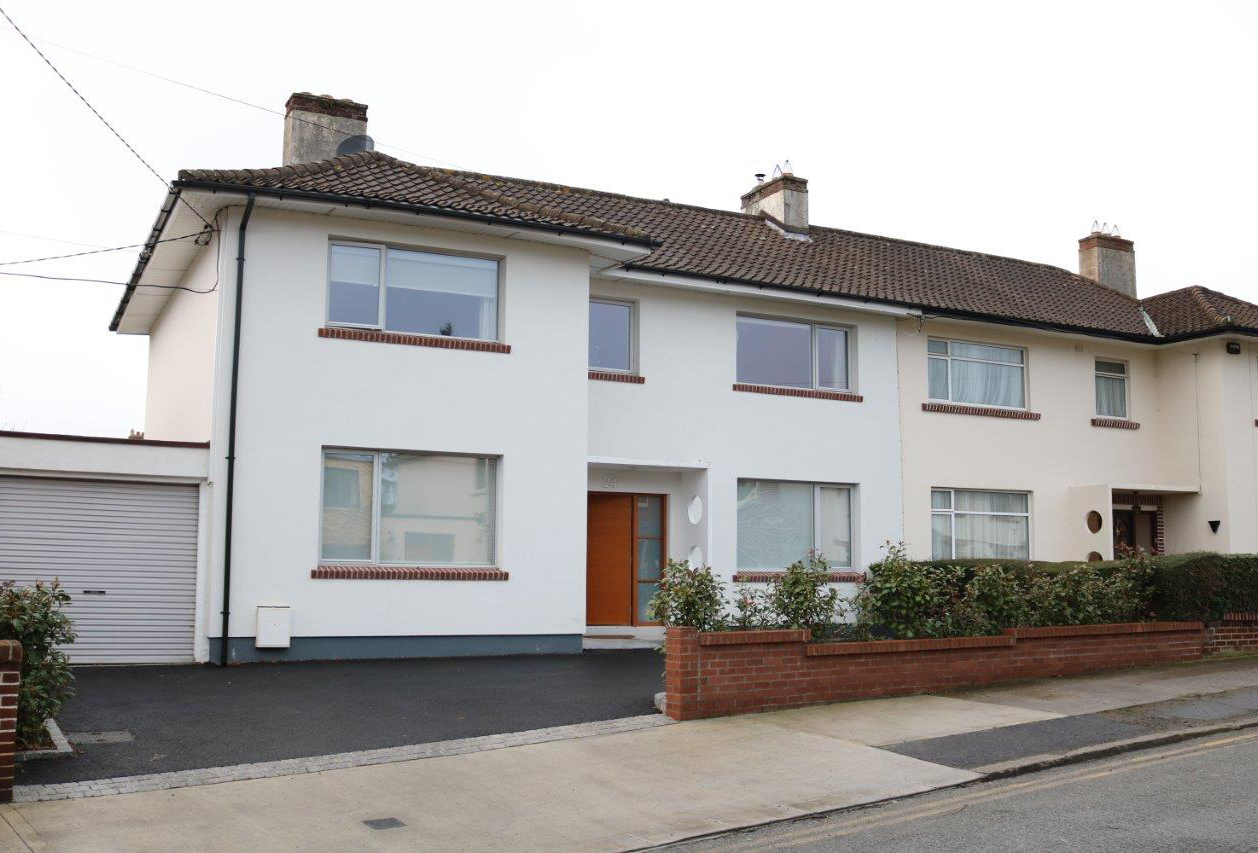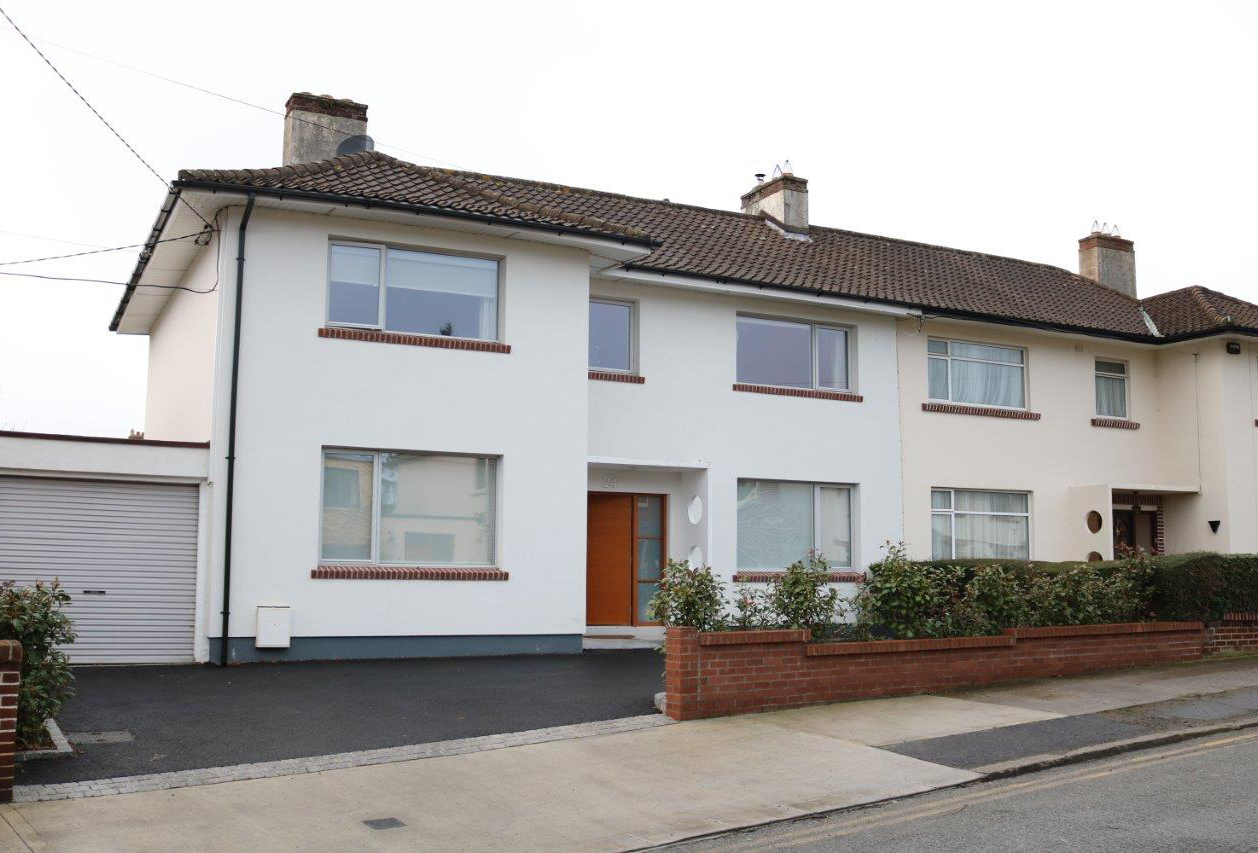 Front Elevation
1940´s semi-detached house, double fronted, externally insulated, existing brick sills replicated
Rear Elevation
Simple single storey extension with large full height slider. The roof of the extension rises towards the garden, allowing the western light to deep penetrate the inner plan area.
Entrance hall
Original mid century herring bone parquet flooring restored. Original stairs and light fittings.
Kitchen / dining space
Kitchen with Island and ceiling rising towards the garden maximising natural light.
Kitchen
View towards the front door. New mosaic parquet flooring to match the hall in style.
Play room area
A rooflight over the couch allows for more natural light into the inner part of the play area
Living room
New parquet mosaic flooring to match the mid century style in the hall. New large double door set to rear garden. New custom built stove with external air supply and joinery surround.
Stairs
Original stairs restored and painted.
Bathroom
Main bathroom with bath and shower, grey wall tiles and hand painted encaustic floor tiles.