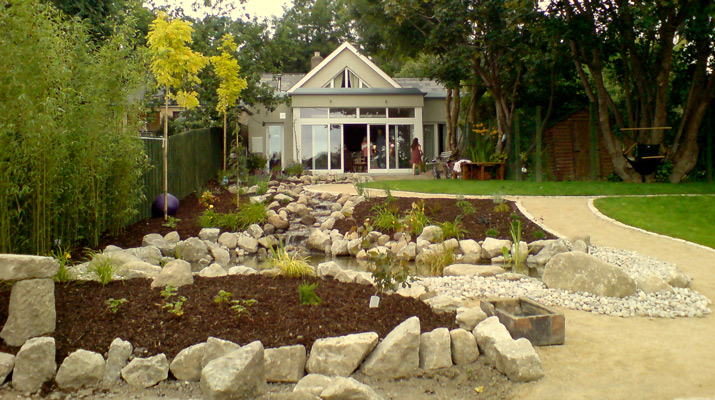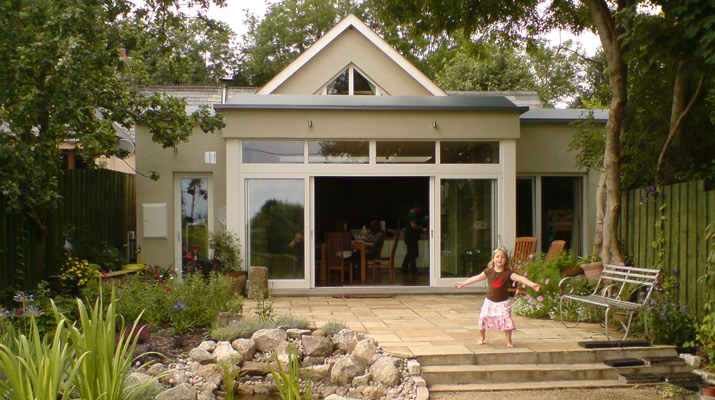 Front elevation
The existing cottage was completely renovated including new roof and windows.
Drive way
A new improved driveway provides access for several cars to the front. A new side extension with granite cladding was to match the existing cottage style.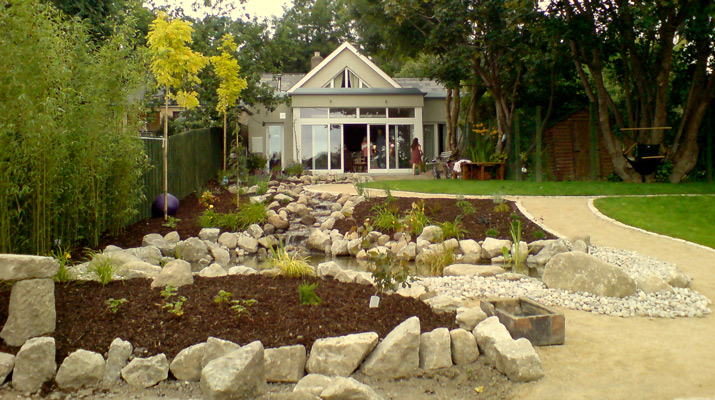 Rear garden
The rear garden was landscaped including a water feature, providing an abundance of recreational space for the clients, who love gardening.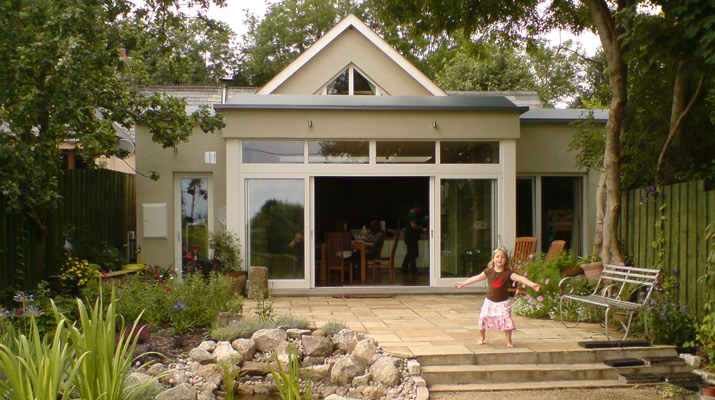 Rear extension
The ground floor extension was designed as U-shaped around the existing double storey return. The kitchen / dining area protrudes further and is accentuated with a glass - bay with sliding doors. The capping of the ground floor extension is a folded sheet metal.
Kitchen
The L-shaped kitchen was designed in a high gloss lacquered 2-tone scheme with a flecked granite worktop. A large roof light provides daylight in the inner areas.
Garden
View from top (before the planting)
Bedroom
The master bedroom is located at first floor level of the 2 storey return
Shower
The en-suite shower and bath is accessed from the master bedroom with a view of the sugar loaf mountain.