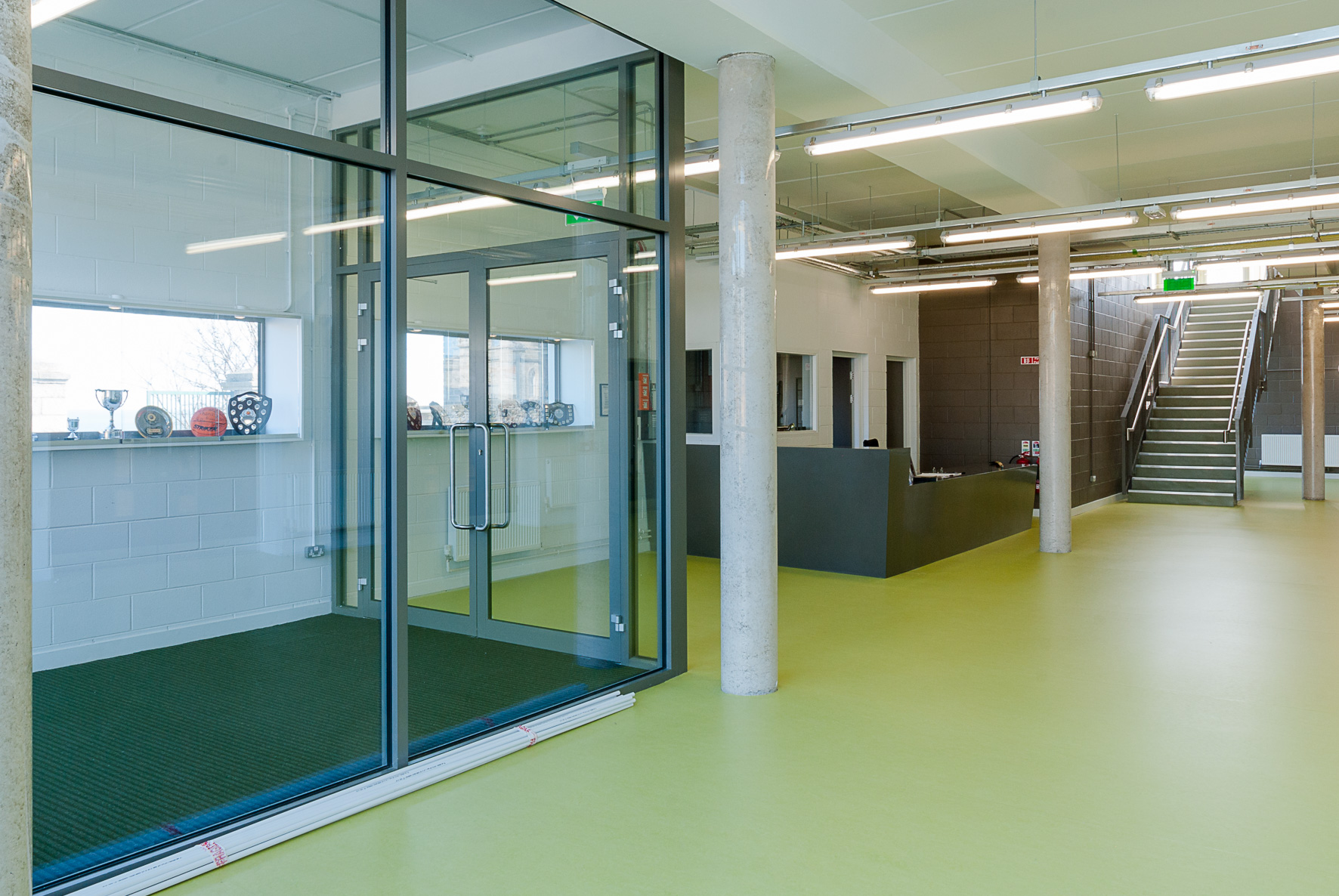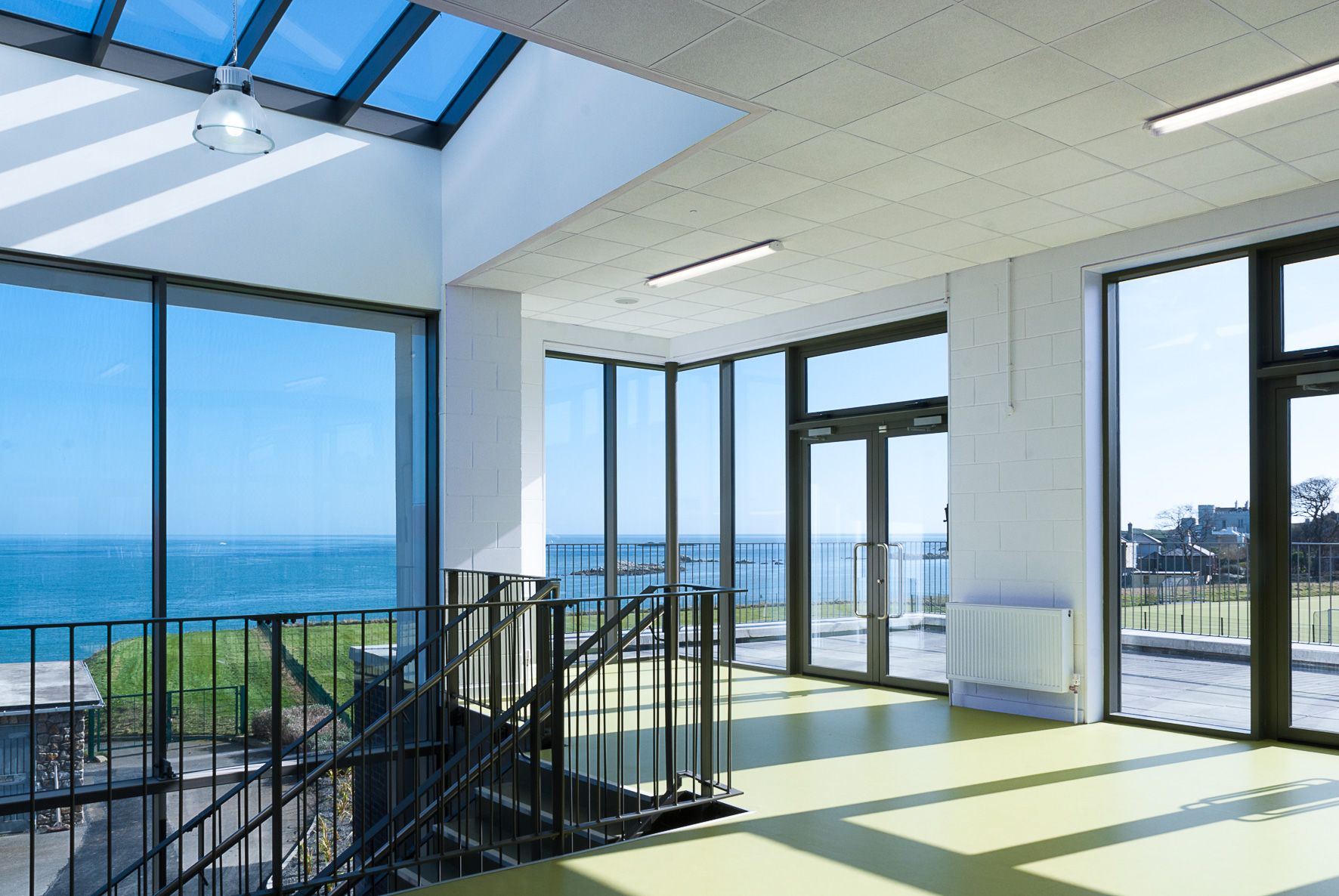 Loreto Abbey Dalkey Sportshall
The RIAI hosted an international architectural design competition to design a new sports hall for Loreto Abbey Dalkey Secondary School. Ambient Architecture emerged as the winning entry for this 2 stage competition. Construction started in November 2013 and was completed in January 2015. Ambient Architecture teamed up with Quinn Barnwall Buggy Architects for the realisation of the project.
Site plan
The design idea originated from the different angles, sizes and alignments of the existing sport pitches. Following this the building itself is the result of 3 distinct cubic volumes, broken down in height and fanned out into different allignments.
Approach
The 2 storey glazed entrance of the new sports hall is highly visible on approach from the main entrance of Loreto Abbey. A large pedestrianised area increases traffic safety at the main entrance.
Design ground floor
As you enter the building the circulation space angles around the sports hall, with different functions accessed off the circulation. The changing rooms can be accessed from inside or from the outside.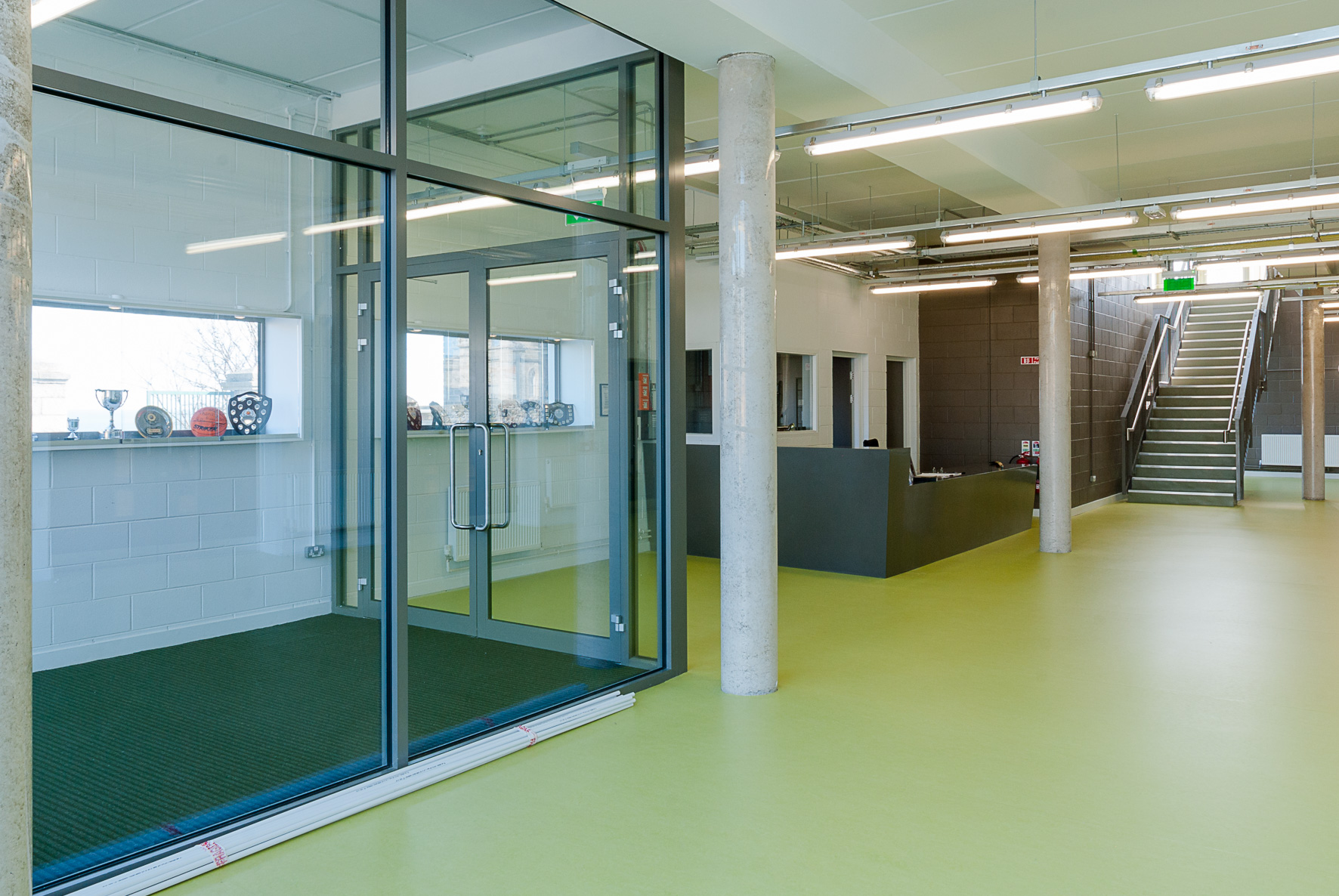 Entrance Hall
The entrance hall is representative with a reception desk and can be used for school functions and ceremonies.
Circulation space
The circulation spaces have 2 storey light shaft connections to the first floor where the different angles of the arrangements can be observed.
Design first floor
As you reach the first floor via a feature staircase, the breathtaking setting of the site can be fully appreciated with large glazing to take in the views over Dalkey Island. From this upper landing the terrace, fitness and gallery space can be accesed.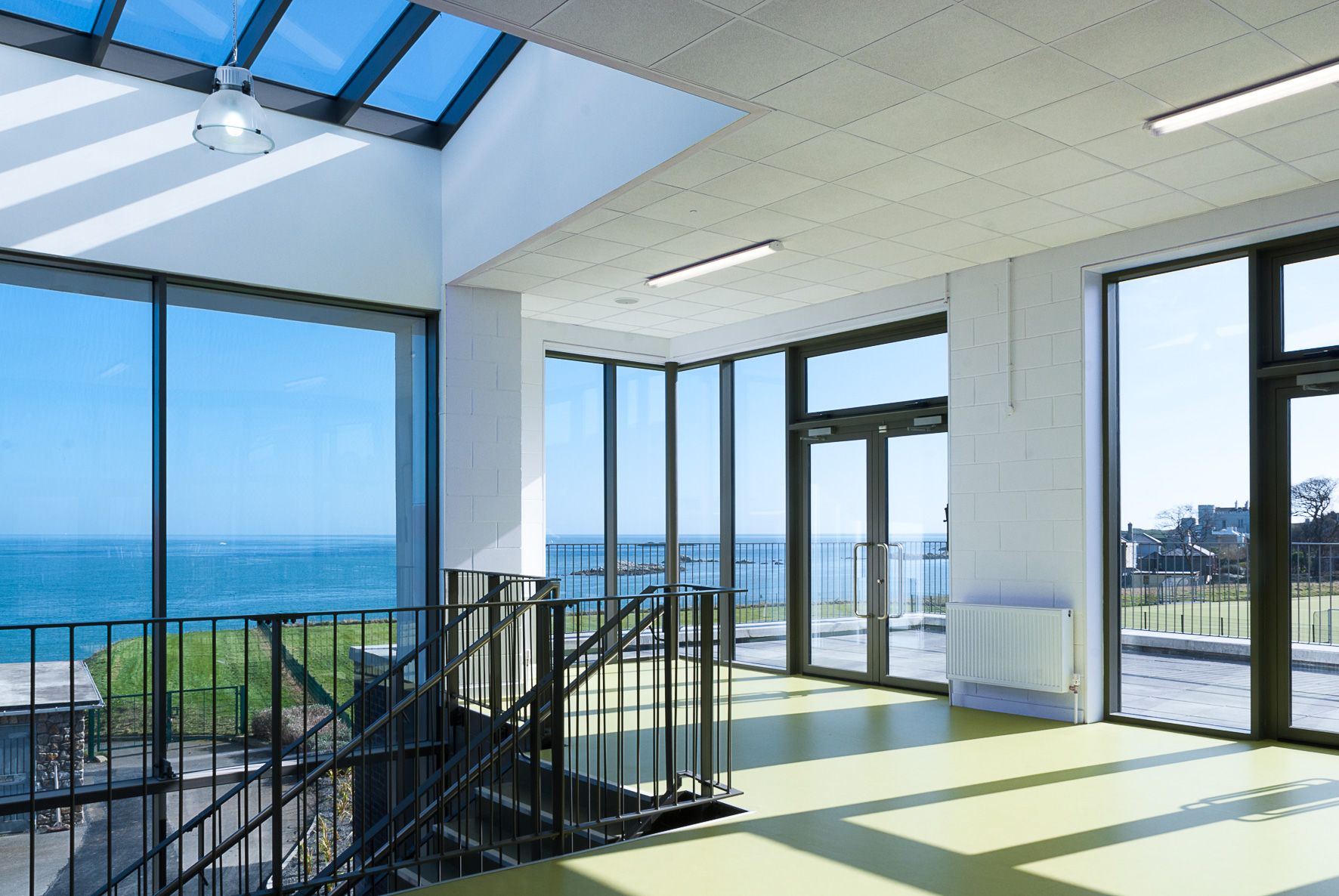 First floor lobby
This lobby is at the most prominent part of the building with views over the Irish Sea. From here the gym, outdoor terrace and multi-function room can be accessed. It serves as a space for gathering, refreshments, functions and ceremonies.
Outdoor terrace
The view can not be described by words.
Gym
In the fitness room state of the art machines await the students with views over the sea.
Viewing area
The upper floor access corridor doubles as a viewing platform for activities in the main sportshall.